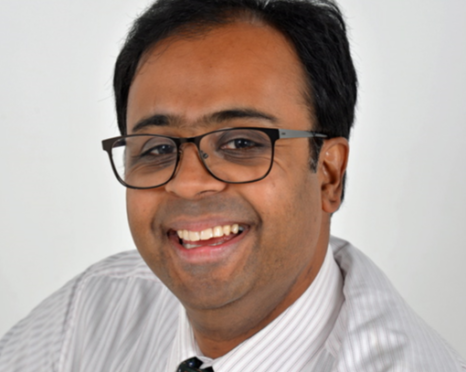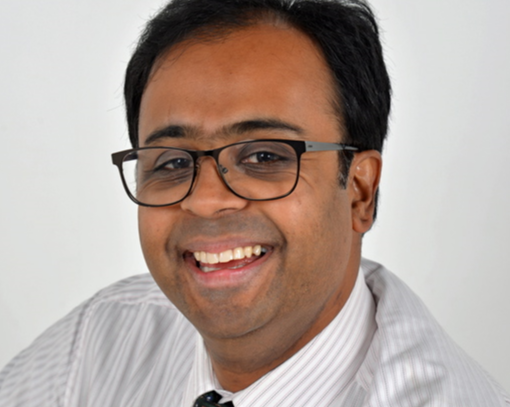 In the '80s, well before my time in industry, there was allegedly a popular bumper sticker in oil towns.
Once cleaned up, it might read, "Please God, let there be another oil boom. I promise not to mess this one up". Because there's nothing worse than wasting the good times, right? Maybe, but not responding to a downturn surely ranks a close second.
The suddenness and extent of the current crisis were unquestionably hard to predict. Not only has Covid-19 ground the global economy to a halt, but the ongoing dispute between Russia and Saudi Arabia has seen crude plummet below $30 per barrel.
And there's no way of predicting when all this might end or what state things will be in
when it does.
But while today's circumstances are undeniably unique and bizarre, the notion of a sustained low oil price environment most certainly isn't. So, what did the UK oil and gas industry learn from last time?
After 2015, the UK Continental Shelf (UKCS) parked those climate concerns and had another go at chasing down every last barrel.
Operators reduced their costs, slashing contractor rates and deferring or cancelling scheduled activities. And we now have more regulation and more technology than we've ever had before.
But none of that can stave off the unavoidable truth: We make money by taking finite stuff out of the ground. While the North Sea hasn't literally run dry, it's been clear for over a decade there isn't too much more economic production left.
So, despite everyone's best efforts, the ultra-mature UKCS was always going to be susceptible at the next downturn.
Post-2015, two crucial opportunities were missed.
Firstly, the UK offshore oil and gas sector could have taken the big decisions to right-size for late-life operation. With a clear focus on a handful of big fields, say, a top 20, other ageing assets would carry on until the end of their economic life.
Meanwhile, untapped, marginal resources would remain in the ground. And rather than see decades of experience and know-how go to waste, Aberdeen would have prioritised promoting itself as a global centre of excellence in offshore skills and technology.
Secondly, and more importantly, large chunks of the sector (manpower, technology, infrastructure, finance) could have been aggressively redeployed in partnership with the renewables sector, with the goal of making the UK a global leader in the energy transition.
Instead, such countries as Japan, with its focus on hydrogen, are seizing the initiative. And, unlike Norway or the Netherlands, here in the UK, we're still years away from the commercial deployment of carbon capture and storage, hydrogen or even platform electrification.
After 2015, colleagues with years of experience were pushed out of the industry and have now embraced a life outside oil and gas. Many in the next generation will have been deterred from even entering a career in energy. Think how we might have retained all that lost potential.
It's clearly far too early to say how things will look post Covid-19.
Optimists speak of a V-shaped recovery with the economy sparking back into life and essentially picking up where it left off. Others fear a protracted global recession leading to political instability.
The West might instead see a manufacturing renaissance in an attempt to reduce dependence upon lengthy supply chains originating in China. And to finally break the addiction to Arabian oil and Russian gas, energy self-sufficiency might rise up the agenda, with the climate crisis driving local, renewable alternatives.
One thing is for sure – while low oil and gas prices might be a nightmare for this industry, for pretty much everyone else, they can act as a welcome boost.
With everything from manufacturing to agriculture enjoying reduced energy costs, beleaguered consumers stand to derive the benefits at the check-out.
And just to recap on where we were before everything ground to a halt, Greta Thunberg et al were helping to make the oil and gas sector public enemy number one, surpassing even the tobacco industry and the arms trade.
There might not be too many favours that the UKCS can call in – but if a bail-out is required, expect strings to be attached.
One positive to emerge from Covid-19 is the ability of engineers to redeploy skills in new sectors.
We have already seen examples of the automotive sector rapidly developing solutions for life-saving ventilators for use by our NHS. If this is what we can achieve in an emergency, just think what we might have achieved by now had we started the energy transition in earnest five years ago.
Once this situation ends, new opportunities will emerge. How the UKCS and its workforce fare out of them depends on embracing these opportunities – not by pleading
with the Almighty for another boom.
Take care and stay safe, everyone.
Sanjoy Sen is a chemical engineer with more than 20 years' industry experience. He spent four years in the Oil and Gas Authority as a senior development engineer and ran as the Conservative candidate in Alyn and Deeside at the 2019 general election.
Recommended for you
X

Dana Petroleum delays Platypus project due to Covid-19