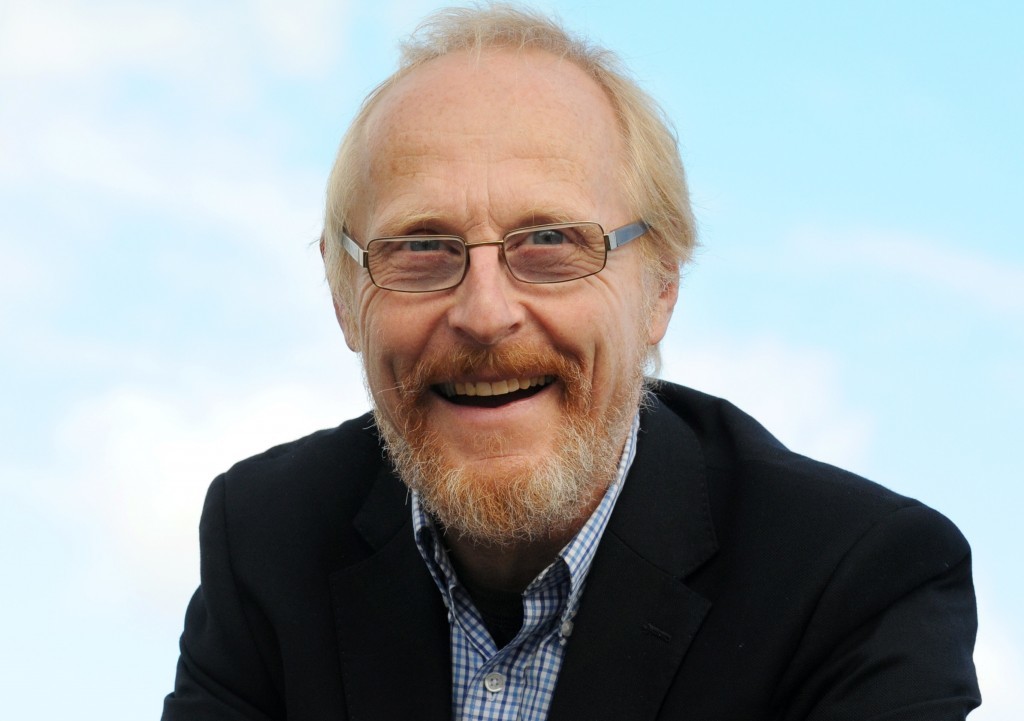 There is a saying: "To err is human." We make mistakes and this can lead to difficulties, even disaster.
Many crises are of our own making, but there are others that are precipitated by a catalogue of errors by various people or calculated manoeuvres by one or more individuals who are beyond the average person's control.
Right now, humankind is battling with a crisis, the impact of which was unimaginable even six months ago.
Covid-19 is cutting a swathe through the population. Normal life is seriously compromised in a long list of countries as the death toll mounts.
It is said that it takes a crisis to bring out the best in people, particularly the strong striving to help the weak. Government-enforced lockdowns have encouraged widespread positive behavioural changes that have basically been driven by fear and the need to stay safe.
In the highly disciplined, team-based North Sea oil and gas industry workforce, it seems senses are even more heightened than the usual already high level.
One of the spin-offs of this might be an improvement in already high standards of safety, according to leading human factors specialist, Rhona Flin, Professor of industrial psychology at Aberdeen Business School, Robert Gordon University.
"Covid may be encouraging many people working offshore to change their behaviour, though at this stage the possible safety improvement is anecdotal," said Prof Flin.
"But if there has been any increase in offshore people slowing down critical tasks, being kinder to each other, being conscious that they have to be doubly careful in everything they do, especially on installations reduced to skeleton staffing, then this could reduce risk.
"It helps that Step Change in Safety director Steve Rae has recorded a series of podcasts around the theme of safety during Covid. A key theme is about looking out for one another and taking more time when starting jobs.
"But, while I have heard suggestions that there could be an improvement in safety, other people are saying things are not improving and that there could in fact be more offshore incidents because of Covid restrictions."
But life is not that simple. It's not just about Covid. The oil and gas industry was just a few months ago driven into its fourth deep crisis since North Sea oil first flowed.
On the one hand, while Covid may well be encouraging offshore workers to support colleagues more than ever before, the oil price shock has sparked job losses, with the result that everyone both off and onshore is on edge.
Prof Flin said there is a third major factor – the energy transition is gaining traction, especially in Europe. It is starting to put pressure on oil majors and their supply chain, therefore also on jobs.
But the energy transition is medium to long term. Covid and the fourth crash are the here and now.
After the UK lockdown was implemented, the North Sea situation went from bad to worse with the price of Brent bottoming out on April 22 at less than $17 per barrel. It means producers have had a rough ride, leaving much of the industry on a knife edge.
Prof Flin said: "When there are such pressures, there is the risk of under-reporting of safety-compromising events because people are concerned about their jobs. They may be having problems concentrating, worrying about their families and paying the mortgage, resulting in a working environment that poses a potential threat to good safety."
Setting Covid to one side, every time there has been an oil price crunch, offshore safety has been put at risk. What makes the fourth crunch especially dangerous is that it hit barely three years after the third crisis subsided and which was followed by a lackluster recovery.
This is far shorter than the periods of recovery and prosperity between the previous slumps.
Moreover, the UK North Sea is long in the tooth with production a long way down on the all-time millennium peak and many platforms are now operating well beyond their original design life.
Prof Flin said: "Overall, Covid amounts to a very dangerous additional pressure, though I'm not sure whether North Sea operators are recording workers' views on this in any detail. I suspect some companies will have been better prepared for a major infection than others.
"I was on a Society of Petroleum Engineers safety webinar recently when Dr Fredrik Jervell from Equinor gave a good account of what his company had learned from previous cases of infection where it became necessary to manage the offshore situation very carefully to prevent spread. Equinor had applied this to Covid-19.
"I think too that a number of companies did manage to make changes to their offshore working environment very rapidly when Covid hit.
"It didn't necessarily make it a more comfortable offshore environment for personnel, who had to be spread out at meal times. Recreation facilities and social facilities were closed.
"But clearly those working offshore understood and, given the current oil price situation, many will have been relieved that they were still on the payroll."
The oil companies have a major responsibility to ensure workers are shielded from what is probably the most lethal cocktail that has ever confronted North Sea industry.
They have an ultimate duty to ensure all who go to work offshore on drilling rigs, production infrastructure and aboard support vessels are kept safe.
There is also the importance-to-the-economy dimension to consider.
"We should not forget that the UK is still very dependent on the oil and gas harvested beneath territorial waters and elsewhere for its energy wellbeing and is likely to remain so for several decades to come," warns Prof Flin.
This strategic value at least provides some sort of comfort to the workforce, some of whom have worked offshore for 30, even 40 years.
Other seniors like Piper Alpha survivor Steve Rae serve the industry onshore in varying capacities, in his case as the leader of Step Change in Safety. They must be very resilient people.
"This is a resilient industry," said Prof Flin. "The famed can-do culture is still alive and probably comes into its own at a time like this. Because North Sea workers have learned to bounce back and understand that they are dealing with uncertainty all the time, that resilience never goes away."
One might wonder whether this is the type of industry that will actually cope better with the current situation than some other sectors of the UK economy, such as manufacturing.
But unlike most manufacturing, production from the North Sea has been sustained throughout the lockdown. Obviously, it's easier to keep personnel working on an offshore platform safely than workers in many other industries, though the virus has found its way on to some platforms.
"I think the North Sea could be a source of inspiration for many other industries that are now restarting operations after the lockdown and which are having to reconfigure many aspects of how they can get on with business while keeping workers safe," Prof Flin agreed.
One irony is that this is the industry that many people now claim to loathe, so how can it be an example for others to follow?
Prof Flin responds: "Of course people love to hate the sector but will happily pour petrol or diesel into their cars and enjoy the convenience of plastic-wrapped, lidded fast food and drinks, jetting off on planes and all the other petrochemical products we rely on."
Thousands of oil and gas-related jobs have evaporated lately and that carnage is due to continue.
Energy Voice reported on June 16 that more than 4,500 "heartbreaking" North Sea job losses had already taken place amid Covid and an oil price rout.
And a report released by representative body Oil & Gas UK in April warned that 30,000 direct and indirect jobs could be cut in the next 12-18 months.
However, the tide will turn and companies will be hiring again.
Prof Flin is optimistic: "Actually, recruitment could be less of an issue than some might think given what the unemployment figures are going to be like in the UK, perhaps for some time to come.
"Whether graduates or people who have worked in other industries, they might be rather less fussy about working for the oil industry than has been the case of late. They could well be grateful for employment.
"Also, we're still seeing significant numbers of students signing on to petroleum-related engineering, geology and other courses.
"So one of the ironies is that the pandemic may be a positive influence when it comes to the oil and gas industry recruiting again.
"This is helped by the fact that there really have been strenuous efforts made over the past 30 years to improve safety on a number of fronts. There have been considerable advances with human factors.
"About 27 years ago we put a proposal to oilfield publisher Pennwell to write a book on the work we were doing at RGU. We wanted to call it 'Human Factors In The Offshore Oil Industry'.
"Pennwell sent the proposal out for review and one of the reviewers came back and claimed we couldn't call it that because nobody would know what it meant. This was five years after Piper Alpha.
"The book was written and eventually published in 1996. And it had to be called 'Managing the Offshore Workforce'."
Of course, that is not the case today. Human factors are increasingly understood and taken into account.
Shifting tack a little, looking to the now fast-changing energy mix of which oil and gas is a component, there is a growing need for an integrated approach to offshore safety regulation and a workforce that is not just highly skilled but also flexible.
This is particularly needed in the North Sea where Big Oil and Big Wind are increasingly rubbing shoulders. They are characterised by having different cultures and friction is an issue that cannot be dismissed.
"Every sector is bound to evolve its own culture as it develops and this is influenced by the companies' risk exposure, accident track record – in short, its history," said Prof Flin.
"It doesn't surprise me that there are differences between the various energy sectors, but there is a commonality when it comes to human factors.
"On the nuclear front, I'm involved with a new programme designed to teach safety leadership to European nuclear industry operations managers.
"When you look at the nuclear industry's accidents and examine the psychological (human) factors, it's no different from oil and gas, healthcare, transport or other sectors.
"It's all about people; how their workplaces are designed, how the systems are designed.
Are they error-inducing environments? Are work systems and processes actually focused on worker wellbeing?
"If I go to safety meetings for industries other than oil and gas. It's all the same basic stuff regarding what kind of factors are influencing people's behaviours.
"By the same token, as the energy transition picks up momentum, I'm not sure that the cleaner, greener energy future is going to require different kinds of safety management/practices at the human level.
"You will get the same kind of accidents caused by the same kind of factors on a wind turbine or a solar farm as an oil and gas production unit."
There is one crucial difference between offshore wind and oil and gas. Short of a construction vessel or mothership sinking, the loss of life from a wind farm incident will likely be fewer than a handful of technicians on a turbine versus
100-plus people on a manned production platform.
"Similarly, a large passenger aircraft, nuclear plant or nuclear submarine, or a passenger vessel. Then the issue of magnitude of consequence comes into play, as would associated risk profiles," warns Prof Flin.
"As far as I can see, humans misunderstand things, fail to communicate, work under pressure and cope with stress in the same kinds of ways regardless of domain.
"Whether managers or first-line supervisors or the shop-floor workforce, their basic behaviours are very similar.
"I don't think the energy transition is going to be any different. Having been learned across the five-plus decades of the North Sea oil and gas industry, the principles of good management ought to be sustained.
"It all seems so simple. But it has been a long road to get offshore human factors to where they are today. It has been a very real learning journey for senior management especially.
"I think there's much more appreciation now of the human element and how that can be supported and managed than there was when I started my human factors work, post-Piper Alpha."
Recommended for you

TAQA in decommissioning push as North Sea assets enter final decade