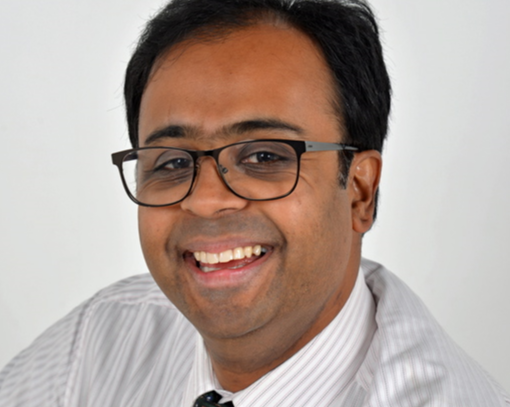 Question: Was Aberdeen right to order a new fleet of hydrogen-powered double-decker buses – or was Coventry right to go electric instead?
Answer: Trick question. They were both right. Congrats to both cities for taking an early lead in zero-emission transportation. And for creating new business and employment opportunities in the process.
By contrast, the wrong answer would be to spend years arguing over perfect solutions, leaving British workers on the scrapheap and the UK lagging behind in the global energy transition. Right now, no-one knows definitively which technology option will turn out better. And by the time we do, both sets of buses will be a decade old and due for replacement, anyway.
Regular Energy Voice readers will have spotted that the great hydrogen versus electric bus quandary (which keeps so many of us awake at night) was one of several issues raised in Tom Baxter's recent opinion column on hydrogen. But whilst there are clearly major uncertainties out there (and drawbacks in all options), what over-rides that is the urgent need to get on with things.
Remember, it's called the energy transition for a reason. We are already moving towards cleaner transport, heating and power generation. But we won't get there in one, fantastic leap. Instead, we are pretty much at the bottom of a very steep learning curve and we won't get much further unless we start taking some bold steps. At that might mean taking decisions without all the certainty and definition that we engineers crave. We might also need to re-assess and change tack along the way. But what we don't have is years to keep chewing things over before taking action.
Right now, pretty much nothing in the energy transition is set in stone. In the heating sector, it's unclear whether hydrogen will turn out cheaper overall than electric heat pumps. But, in any case, should lifecycle cost be the sole criteria: how about which concept can be deployed faster, cheaper and with the least disruption? Or which creates more local jobs and better export opportunities for UK plc? Back to transportation, Mercedes-Benz recently abandoned hydrogen cars – just as arch-rival BMW announced its own fuel-cell vehicle (FCV). And in Japan, Toyota's big bet on FCVs has allowed Nissan to forge ahead in electric vehicles (EVs). Clearly, some will be vindicated whilst others will be left playing catch-up. But at least everyone's getting on with it.
Key to a successful transition is for major energy players to fundamentally re-invent themselves. And that doesn't happen overnight. Instead, it's going to involve making best use of what we already have and know: we're not dreaming up blank canvas, 'day zero' concepts here. Re-purposing the UK's extensive energy networks (gas and electricity) potentially saves vast sums up-front and makes for a more seamless transition. So, it's hardly the stuff of internet conspiracy theories that companies heavily invested in gas infrastructure are now making the case for hydrogen. Just as Elon Musk, who has ploughed billions (of other people's money) into Tesla EVs, calls for all-electric energy solutions. Everyone's going to pitch according to their own strengths.
I'm not sure anyone's over-selling hydrogen in Aberdeen. Or across the UK for that matter. In fact, we're already in danger of getting left behind. In 2017, Japan unveiled a highly ambitious hydrogen strategy: the aim back then was to showcase it at this year's Olympic Games. More recently, the EU, Germany and France have followed suit, rolling out strategies aimed at tackling massive challenges: the environment, import dependence and post-COVID economic recovery. Do they have all the answers whilst we don't? And do they consider hydrogen perfect, with no technical drawbacks or economic uncertainties? Of course not. But they've grasped that they have to start somewhere and they're getting on with it. We urgently need to start doing the same before we lose the real value left in the North Sea: not its dwindling reserves but its infrastructure and its workforce.
But if you're still unconvinced after all that, consider the wind sector. Today, it delivers 20% of the UK's electricity, with development costs (and subsidies) plummeting and scale ever increasing. Yet, just a decade ago, most engineers would have told you not to bother. Luckily politicians (on all sides) and other key decision-makers looked beyond the negativity and uncertainty, thus ensuring we are now world number one in offshore installed wind capacity. Let's not make the same mistake again, using today's challenges (small-scale, unproven technology and high costs) to write off hydrogen's potential. Instead, let's ask what it might do for us if we back it.
Right now, even multi-national energy and car giants haven't fully sussed the future. So, it's asking a lot for Aberdeen to have all the answers before taking any city-wide decisions. We all understand that the city should have started the energy transition years ago instead of reacting to an oil crash and a pandemic. But we are where we are. And the absolutely worst thing we can do right now is waste even more time.
Let's get on with it.
Sanjoy Sen CEng FIChemE is a chemical engineer with over 20 years' industry experience. He also holds an MSc in Petroleum Engineering and attained a distinction in his LLM in Oil & Gas Law from the University of Aberdeen where he considered a devolved Scotland's future. He spent four years in the Oil & Gas Authority as a Senior Development Engineer and was the Conservative general election candidate in Alyn & Deeside in 2019. He writes here in a personal capacity.
Recommended for you

UK Government to move 200 energy department civil servants to Aberdeen