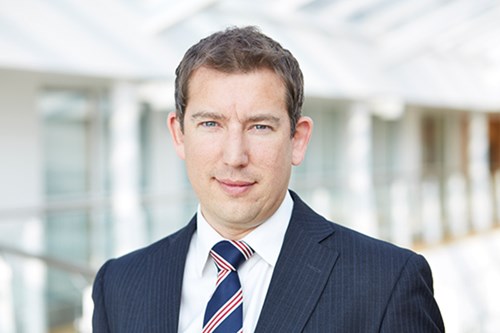 Boris Johnson's Ten Point Plan for a Green Industrial Revolution sets out how the UK looks to "build back better" from the impact of coronavirus by creating green jobs and accelerating the transition to net zero emissions by 2050.
The Plan provides the outline for where government policy support will be focused, but the detail is left to subsequent documents. The recent Spending Review and National Infrastructure Strategy helped to flesh it out somewhat, but we await the Energy White Paper, the Transport Decarbonisation Plan and perhaps most importantly the Net Zero Strategy, which will set out the Government's pathway for transitioning to a net zero economy, building on the Ten Point Plan.
The ten areas of the Ten Point Plan are:
Point 1 – Advancing Offshore Wind
Point 2 – Driving the Growth of Low Carbon Hydrogen
Point 3 – Delivering New and Advanced Nuclear Power
Point 4 – Accelerating the Shift to Zero Emission Vehicles
Point 5 – Green Public Transport, Cycling and Walking
Point 6 – Jet Zero and Green Ships
Point 7 – Greener Buildings
Point 8 – Investing in Carbon Capture, Usage and Storage
Point 9 – Protecting Our Natural Environment
Point 10 – Green Finance and Innovation
Some of these points (such as Advancing Offshore Wind and Green Public Transport, Cycling and Walking) don't really say anything new and others (Jet Zero and Green Ships) are fairly vague and promise further consultation in the future. This article focuses on Point 2 – Driving the Growth of Low Carbon Hydrogen, Point 3 – Delivering New and Advanced Nuclear Power, Point 4 – Accelerating the Shift to Zero Emission Vehicles and Point 8 – Investing in Carbon Capture, Usage and Storage.
Hydrogen and Carbon Capture, Use and Storage (CCUS)
Much to the relief of the gas industry, the Government recognises that electrification of heat and industrial processes will not be the only answer to reducing emissions. Low-carbon hydrogen (both "green hydrogen" produced by electrolysis and "blue hydrogen" produced from natural gas but with the carbon emissions captured via CCUS) will have a role to heat homes, power heavy industry and also heavier transport vehicles like HGVs, trains and ships.
Next year we can expect to see a Hydrogen Strategy and there will be a consultation on the preferred business models for hydrogen, as over £4 billion of private investment will be needed alongside the £240 million Net Zero Hydrogen Fund announced in the Ten Point Plan. The aim is for the UK to develop 5GW of low carbon hydrogen production capacity by 2030, which will be a combination of industrial clusters and smaller plants, such as SGN's H100 Fife demonstration project which has just won Ofgem funding to provide green hydrogen from a wind farm to 300 homes. There may even be a whole town powered by hydrogen by 2030.
The Plan refers to CCUS as "an exciting new industry" and clearly sees it as an area where the UK can become a world leader. The ambition is to capture 10Mt of carbon dioxide a year by 2030 and the Government will invest up to £1 billion to support the establishment of CCUS in four industrial clusters. Again, private sector investment will also be needed (this technology is not cheap) and next year will see details of a revenue mechanism to encourage this (as for hydrogen).
Nuclear power
It is interesting that the Ten Point Plan does not rule out further large-scale nuclear plants as long as they can show value for money.  But as predicted, the plan majors on Small and Advanced Modular Reactors which will receive up to £385 million in Government funding, and hopefully unlocking up to £300 million in matched funding from the private sector. The Plan emphasises that there is a key role for nuclear in delivering deep decarbonisation of our electricity system, alongside renewables and other technologies. Again, private finance will be needed and the Government has already consulted on using the Regulated Asset Base (RAB) model for nuclear projects; a response to that consultation is expected in due course.
Zero Emission Vehicles
This was the announcement that was most widely reported on in the press; that the Government will end the sale of new petrol and diesel cars and vans in 2030, bringing forward the deadline by ten years from the original 2040 target that was set in 2017. Hybrids that can travel a "significant distance" (to be determined in a further consultation) on battery will still be on sale until 2035 though. The Government is clearly keen to be seen to be supporting the British car industry in the West Midlands, Wales and the North East and is hoping to build supply chains around new UK "Gigafactories" to manufacture electric vehicle (EV) batteries at scale.
There is £1.3 billion support to roll out EV charging infrastructure, although most of this funding is not new. We can expect an EV charging infrastructure strategy in the next 12 months though. The Spending Review did confirm that the Plug-in Car, Van, Taxi and Motorcycle Grants would continue until 2022-23, to keep encouraging people to switch to electric vehicles whilst their cost price is still higher than petrol or diesel ones.
For heavier freight vehicles there is no ban as yet, but the Government is investing £20 million next year into zero emission road freight trials and will consult on a phase out date for the sale of diesel HGVs.
Comment
Whilst the Ten Point Plan does announce some new public funding, it is clear that the Government expects the majority of investment to come from the private sector; up to three times as much as what the Government puts forward. Government investment is focusing on a £1 billion Net Zero Innovation Portfolio (NZIP), to accelerate the commercialisation of new low-carbon technologies, systems and processes. Point 10 of the Ten Point Plan (Green Finance and Innovation) envisages the £1 billion Government funding being matched by £1bn from the private sector and potentially a further £12.5 billion follow on funding from the private sector.
It's worth keeping an eye on what comes out of the NZIP next, but also worth remembering that investors will only invest in projects that are a reasonably safe bet. They need policy certainty (the withdrawal of funding for the two CCUS pilot project and sudden withdrawal of subsidies for solar and onshore wind did not help) and a revenue model that balances risk and reward. So the Ten Point Plan in itself is a good starting point and pointer for where the Government is going, but as ever we await the detail to see if the private sector is fully prepared to give its backing.
Recommended for you

Japan's JERA to buy 35% share in Vietnam renewable energy firm for $112m