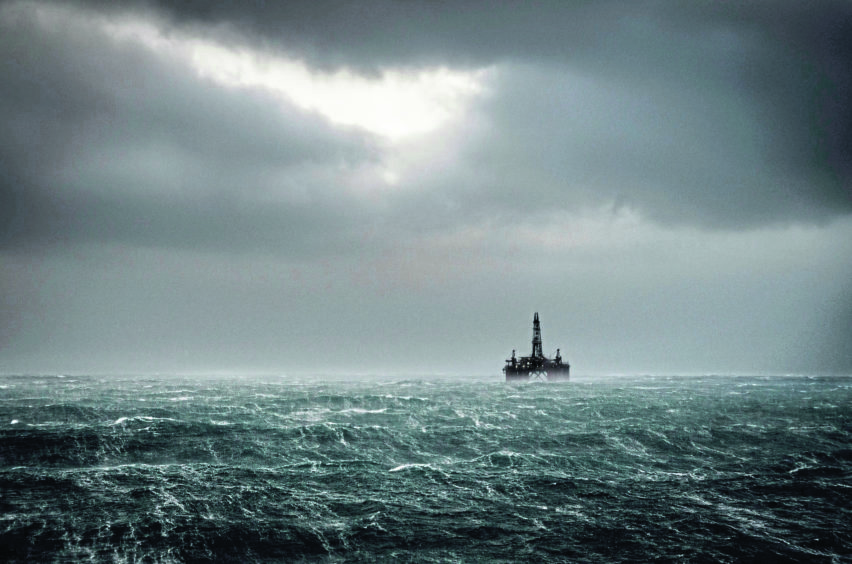 With the dramatic impact of the COVID-19 pandemic and the fluctuating price of oil, 2020 has been a difficult year for us all and particularly our industry. During this time, we experienced a period of dramatic change, leading to a very "different" future.
Despite these rapidly changing conditions, we have seen resilience coming to the fore. I think this year has made us realise that we are capable of coping with much more rapid change than we ever expected. We are stronger than we think; more agile as a sector; more adaptable to change as companies; and more flexible as individuals.
At DNV GL and across the industry, we have manoeuvred around these challenges and adapted to 'business as unusual'. Coronavirus forced us all to swiftly rethink the way we had typically done things. It was a wake-up call to overhaul business models – the most noticeable example being remote working.
We closed all our UK offices one week before the lockdown was officially imposed in March. This meant ensuring that around 850 staff could safely, securely, and effectively work from home to provide business continuity for our clients.
Several key employees continued to work on the 'front line' at our test sites in Bishop Auckland and Spadeadam. This was, of course, not a feat that we had planned for but through working together, we adapted our operating models at pace.
The response and flexibility of everyone in DNV GL has been fantastic. Our team has taken this as an opportunity not only to address our strengths, but also to find more efficient ways to adapt to varying restrictions across Scotland and England.
In 2020, we delivered numerous projects in new service areas including strategic consulting for the energy transition, environmental and social governance (ESG), and climate risk management.
We also strengthened our technical advisory role for the decarbonisation of gas, with involvement in numerous carbon capture and storage projects. Most recently, our involvement in the HyNTS FutureGrid Programme in which we partnered with National Grid to study hydrogen in a high-pressure pipeline system at the Spadeadam Testing and Research Centre in Cumbria, UK.
In the emerging offshore wind market, we successfully secured several projects this year related to marine warranty and consulting.
Springboard for energy transition action
We have had a glimpse into a greener and cleaner way of life – and people do not want to go back. Without greater efforts to decarbonise, we envisage a future in which the world misses the 2°C limit for global warming under the Paris Agreement.
In the recent DNV GL 2020 Energy Transition Outlook, we predict that the current 1.5°C carbon budget will be exhausted in 2028, with the 2°C budget exhausted in 2051. Extrapolating the emission trends, this points to a 2.3°C warming of the planet by 2100, compared to pre-industrial levels.
The societal shift has provided a springboard for more urgent action on the energy transition, with the decarbonisation agenda now being catapulted as a top priority across the supply chain.
The call from society to cut carbon output has become a rallying cry with a changing perception of what people expect from business leaders and, stakeholders demanding transparency on ESG issues.
However, access to cheap energy fuels is a basic human right and yes, we need to lower and eliminate carbon emissions but we must also be able to provide affordable and reliable energy whilst 'keeping the lights on'.
For the oil and gas industry, leadership, and innovation, will provide the impetus to accelerate and evolve our role in the energy transition.
Ultimately, it will be down to a renewed coalition of government, industry, and consumers to decide what happens next. We appreciate the support of the Department for Business, Energy and Industrial Strategy (BEIS) to do this and were pleased to welcome the Prime Minister's ten-point plan for the net-zero transition in November.
By flexibly acting upon the change that we are experiencing, we can support our colleagues, customers and the wider industry to identify opportunities.
As a voice for change, we look forward to publishing the eleventh annual DNV GL Industry Outlook report in January, which will assess oil and gas professionals' confidence, sentiment and priorities for the year ahead.
The impact of the challenges experienced this year has not changed our direction but has, in fact, provided a platform to safely ramp up progress for greater efficiency and sustainability.
To further promote and accelerate this transition to a low-carbon economy, developing climate-related goals with clear milestones and science-based targets will be key, and with 11 months to go until the milestone COP26 climate conference in Glasgow, time is of the essence.
2020 has been a startling, yet necessary wake-up call for us all for a more caring and cleaner planet. Our collective response to this pandemic – its turmoil and opportunities – will shape our future for years to come.
Download a complimentary copy of DNV GL's Energy Transition Outlook 2020 report here.
Recommended for you

CCU International lands six-figure deal with Unilever-SCI consortium