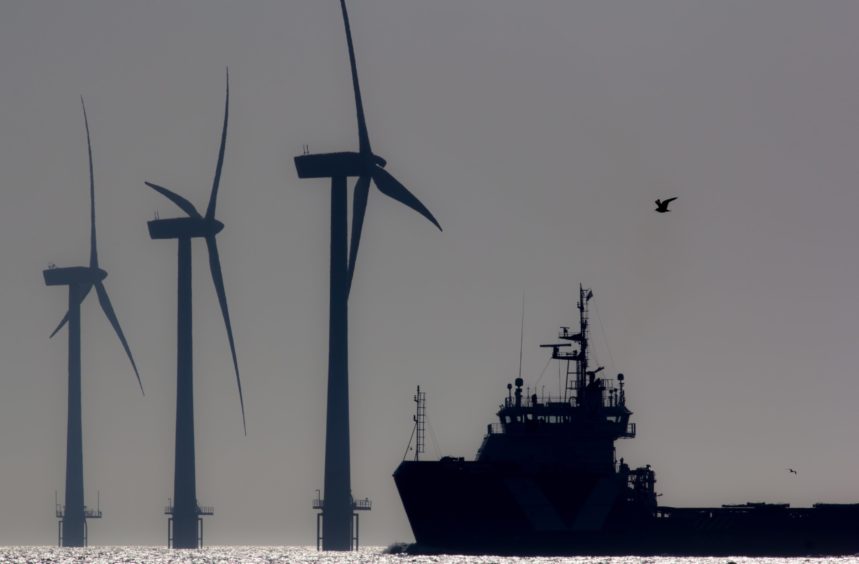 There is no doubt that the UK's energy market is changing rapidly. In 2020, renewable energy accounted for 43% of the UK's electricity generation. For the first time, clean power generated more electricity than fossil fuels.
Public demand has also shifted, with a new campaign highlighting that most UK adults want government spending on North Sea oil and gas to be directed to renewables. The UK recently signed the £16 billion North Sea Transition Deal, the first for any G7 country, to shift its oil industry towards low carbon energy. It is clear that the next decade is going to see massive change in the offshore environment, including the rollout of CCS and hydrogen projects and electrification of offshore installations using offshore wind.
The scale and speed of growth in low carbon projects, coupled with the increasing diversity of the energy sector, will lead to a corresponding increase in health and safety risks:
· New technologies may present previously unknown risks.
· The high pace of innovation may result in sectoral competition for qualified staff, leading to potential skill shortages.
· Rapid expansion may mean that activity volumes are higher, increasing the potential for accidents.
· New entrants and entrepreneurs in the energy market may lack awareness of the risks and may face difficulties in quickly establishing good health and safety practices and risk management.
It will be crucial for duty holders to ensure that the risks of health and safety are not overlooked under the pressures of pursuing green objectives. HSE will also need to be alive to the novel risks that these present.
In the context of renewables, the risks presented by inexperience have already been highlighted by the Health and Safety Executive, when Trevor Johnson, principal inspector, addressed a letter to trade bodies representing the offshore renewable energy industry expressing his concern "that in some sectors of the wind energy industry, improvements in health and safety performance has at best stalled if not reversed. In 2020, there have been a number of serious incidents both in the UK and elsewhere which could indicate that any reversal may continue." He went on to emphasise that it is essential that arrangements are in place to ensure new entrants into the industry are provided with suitable information, instruction, training and supervision to ensure they work safely.
His letter echoes earlier findings and concerns raised by the "G+" Global Offshore Wind Health and Safety Organisation which declared itself "disappointed" with 2019 incident data, which showed a rise in the number of injuries sustained by offshore wind workers in that year.
HSE chair Sarah Newton, speaking at the OGUK Conference in March, highlighted that HSE must be an enabler and a technical partner in the development of future energy technologies. Newton stressed that collaboration with experts and with other regulators in the field is essential to ensure that HSE gets regulation of this emerging area right first time. She also highlighted that HSE aims to take a proactive approach, shaping events rather than being shaped by them, with the industry and regulator needing to "maintain a chronic sense of unease" to achieve its goals and to remain at the forefront of any developments or changes. This sense of proactivity will be essential in establishing the key hazards and risks before they occur.
Her comments followed the publication in December 2020 of HSE's report, "Health and safety in the new energy economy: Meeting the challenge of major change", where it was stated that "as a responsible and enabling regulator, HSE's overriding aim is not just to reassure the public, it is also to help all parties involved in developing, deploying, operating and maintaining the technologies to foresee hazards, recognise risks and implement appropriate management and control measures."
In the context of hydrogen, HSE has already undertaken a critical role in the safe development of technologies. In addition to its role as regulator, it has through "HSL" (its technical lab service) been offering its scientific support and capabilities to the government and industry to promote the safe deployment of a number of key hydrogen projects.
HSE has a track record of successful health and safety regulation across many industrial sectors, some with hazards and risks similar to those posed by emerging energy technologies. HSE is confident that the general provisions of the Health and Safety at Work Act (which applies to all work-related activity in the energy sector) can form the basis of a fit-for-purpose regulatory framework that provides clarity and consistency both onshore and offshore. HSE has made clear, however, that if there is clear and compelling evidence that the scope of the act is insufficient, it may ultimately prove appropriate, in some cases, to put in place additional regulations. Overall, HSE will focus on harnessing tried and tested approaches wherever possible, and on establishing a framework flexible enough to respond to new developments.
Recommended for you

'Staggering situation' as UK regulators not investigating North Sea rig incident