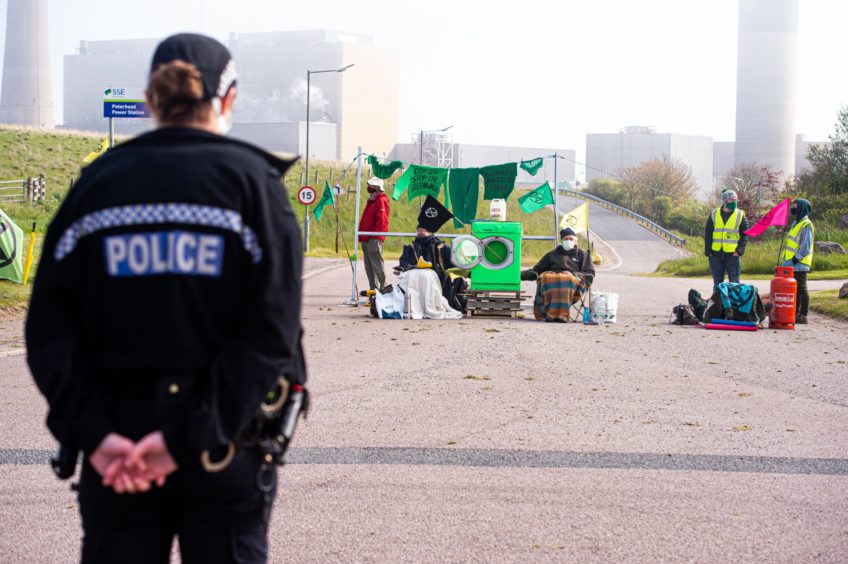 As Big Oil becomes increasingly regarded as a pariah, so attitudes are changing in a number of Western governments towards support for smaller nations looking to develop their fossil fuel resources.
The same is starting to happen with the curtailing of support for supply chain export activities.
Apparently out in front in this regard and unquestionably driven by COP26 politicking, is the UK. Recent decisions made in Westminster and, Holyrood, are not popular. Hundreds of firms are potentially affected.
The decisions have in particular drawn the ire of Sir Ian Wood who warned several weeks ago that it won't reduce carbon emissions "one inch".
Speaking at the Energy Industry Council's annual Energy Exports Conference, Wood said that far from clipping the sector's wings, export-enabling support should be sustained.
Wood hit the nail square on the head by saying: "What we need to do is develop our energy supply chain overseas – that would be greatly aided by having an oil and gas supply chain, which is now probably going to fall away.
"There's very high synergy between oil and gas, offshore wind and carbon capture and storage. Working together they could undoubtedly co-operate and help each other internationally."
This complementarity is incredibly important but it has taken a long time for the UK oil and gas supply chain to cotton on to complementary low-carbon business opportunities.
But it is fair to say that the penny has at last dropped. Today, such firms increasingly regard themselves as energy service companies, competing for oil and gas and renewables business with growing facility.
One of the key influences in this regard is the manner in which the Oil and Gas Authority has increasingly taken an holistic view of offshore energy in our back yard.
Though not universally popular with UKCS operators, it has sought out and built relationships that have drawn North Sea Big Oil and Big Wind closer together than was thought possible even five years ago. This has delivered spin-off opportunities to oil service and subsea firms especially.
Leading trade shows such as ONS and Offshore Europe regard themselves as energy transition showcases, providing very different platforms to the traditional oil and gas shows of even a decade ago and, for that matter, renewables events.
Nor should it be forgotten that companies such as Equinor are energy transition leaders.
After many months of dithering, on March 24 Westminster announced the North Sea Transition Deal. At the same time, it called a halt to UK state backing for supply chain export activities involved in overseas hydrocarbon projects, often with national oil companies. That nobbled UK Export Finance, but was hardly unexpected.
In January the Scottish government announced its proposal to end all its overseas trade backing and promotion activities solely focused on fossil fuel goods and services by COP26.
It conceded that there would be "legitimate exceptions" to the withdrawal of support where it is clear that the work is essential for a fair and just energy transition, such as decommissioning.
One can only imagine how gutted the good energy folk at Scottish Enterprise (SE) and Scottish Development International (SDI) must have felt, especially SDI's highly experienced global head of energy, David Rennie.
Broadly, however, oil and gas-related support won't be shut down completely or, for small firms, overnight.
I mentioned decommissioning earlier. It is not the only area of oil and gas activity for which supply chain firms may still qualify for help where a genuine energy transition-related case can be made.
However, while London has defined the assistance exemptions, Edinburgh has yet to publish.
Notably, the London list covers CCS/CCUS, decommissioning, health and safety, training and decarbonising oil and gas production operations, as long as it does not prolong field life.
Everyone has to get on with it. Fortunately, at least for supply chain firms in Scotland, it looks like there will still be "legit" support available for some.
SE and SDI are not generously funded. There's not enough money in the pot to help everyone. So the trick is to back winners.
They work with around 400 out of about 1,000 oil and gas firms in the supply chain on a one-to-one basis.
That number has been relatively stable for several years. What has changed is how many of these companies have diversified.
More than 300 of those firms have grasped the nettle, compared with around 200 five years ago.
Today, only a few tens are pure-play oil and gas, which is brilliant as it shows just how switched on the Scottish supply chain has become.
What must not be allowed to happen is that firms in the oil and gas supply chain are simply dumped as a result of COP26 political expediency.
It is vital that they are valued and offered help to hit the transition trail. Scotland can ill afford not to.
Recommended for you

OPEC says the IEA has 'unjustly vilified' oil and gas industry