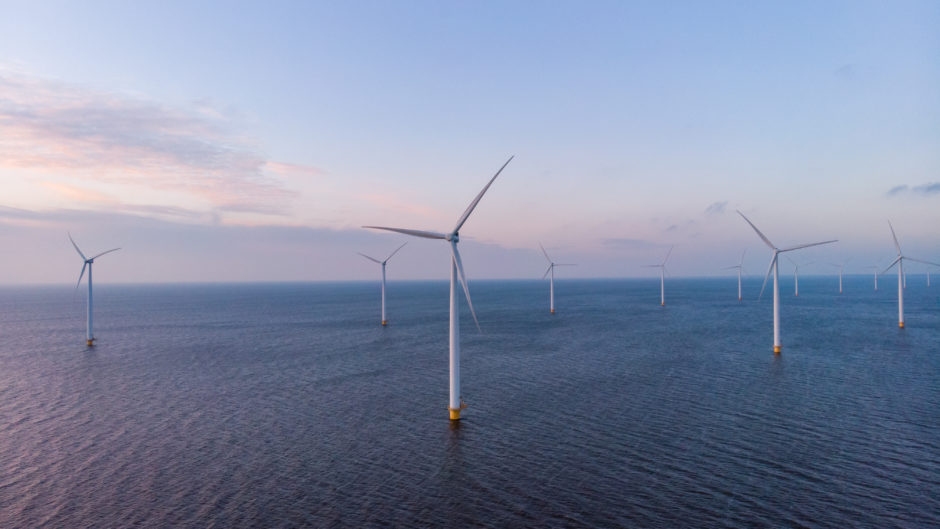 Scotland, along with the rest of the world, stands on the cusp of change as the energy transition accelerates, writes bp's Richard Haydock who joins the panel of the Energy Voice New Energy Opportunities (NEO) event.
It's an exciting time to be part of an organisation and an industry which is evolving to embrace the increasingly important role renewables play in the energy mix.
bp has been part of Scotland's story for more than 100 years so we're no stranger to reinvention
60 years ago, we became one of the pioneers of the North Sea.
We're proud of that history and our legacy supporting thousands of jobs and generating billions of pounds for the economy.
Now, with the prospect of being at the forefront of advancing the game-changing capabilities of offshore wind, we plan to be here for many more decades to come.
Along with our partner EnBW, we have submitted an ambitious bid for offshore wind acreage in the ScotWind leasing round.
The ambition that has shaped that bid goes far beyond developing 2.9GW of generating capacity.
It looks at the opportunities a successful bid would bring to communities up and down the country, through the provision of jobs, skills training, investment in infrastructure, support for emerging net zero sectors and even the revival of some of Scotland's core industries, such as shipbuilding.
As a Glaswegian who grew up around the Clyde, to be part of bp in 2021, considering opportunities to support the regeneration of shipyards as part of bp's ScotWind bid is incredibly moving.
Success in ScotWind will also confirm Aberdeen's place as bp's global offshore wind centre of excellence, a pledge that reaffirms our long-term commitment not just to the city, but to Scotland and the rest of the UK.
The centre would provide support for our growing portfolio of offshore wind interests around the world. That includes Morgan and Mona – our projects with EnBW in the Irish Sea.
Named to reflect their connection to the region – Morgan means "sea chief" in Old Welsh, and Mona relates to Ynys Môn, the Welsh name for the Isle of Anglesey – they present enormous opportunities for Wales in terms of jobs and economic growth.
Building community engagement and benefit is an important part of our wind projects globally, and we want to see opportunities from our successful bids filter through to local communities and supply chains.
We see the involvement of the local supply chain in our projects as important.
To that end, we launched a dedicated supplier portal for Morgan and Mona and are encouraging local companies of all sizes to register for potential work, particularly those with connections in Wales and north-west England.
In readiness for a successful ScotWind bid we're doing the same in Scotland with an online portal for the Scottish engineering and supply sector, hopefully supporting the Scottish supply chain to decarbonise.
My own personal energy transition has seen me shift focus to low carbon opportunities, drawing on the skills and experience gained through years supporting bp's operations around the world.
I, like my colleagues across bp, am passionate about what bp is setting out to achieve and stand ready to support the drive towards a low carbon future in the UK and beyond.
Richard Haydock is project director for the bp/EnBW offshore wind project in the Irish Sea
Recommended for you

BP advertises collaboration openings on Scottish offshore wind farm