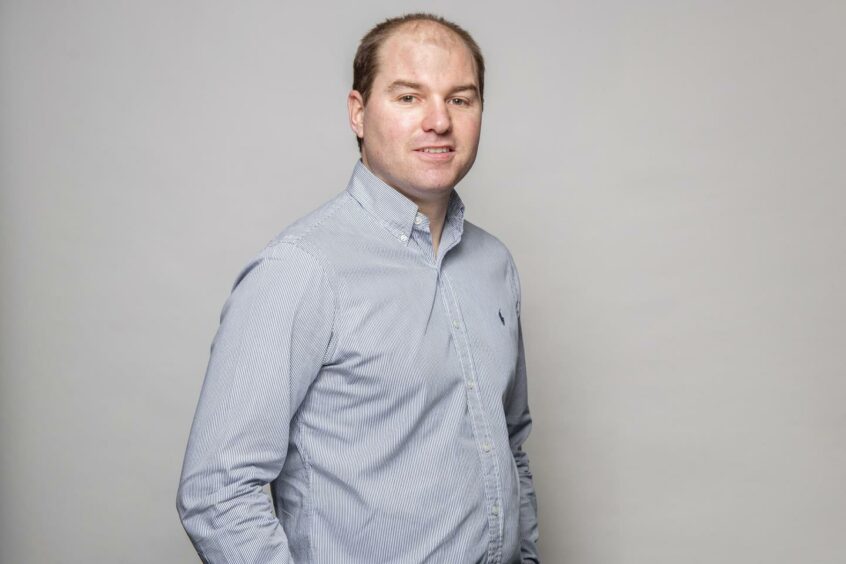 Starting a new job during the pandemic was a daunting task, especially given the uncertainty not just in our industry but globally caused by the pandemic.
It was potentially a huge risk to me and my family from an income prospective where there were very limited opportunities and a very strong pool of potential employees should the unthinkable happen.
Having been a long standing employee at my previous organisation, I chose to give up a certain degree of protection and level of support, should I have been made redundant due to the impact of the pandemic on the organisation.
In joining a new company I was effectively giving up the rights / protection to this and, with a family to support, this was something that played heavily on my mind. Luckily I was reassured by Maersk Training that this would not be something that would affect my position in joining which gave me some form of reassurance.
On joining I was luckily enough to be able to work from the office for a couple of weeks which allowed me to meet some of my new colleagues.
Unfortunately though, after being with the company for about two weeks the second national lockdown hit and I had to continue the learning process from home.  At first, it still worked just as effectively however I did feel I was continually pestering people on teams to ask questions and where certain documents were stored etc.
However, having experienced both sides, I was far more productive from home that in the office as the usual nicety questions / people asking all about you didn't seem to happen as much and conversations were far more to the point in hand then back to work. Relationships may have taken longer to form with the new team, however I don't think it has affected them in the long term, it just took longer to establish them.
Working from home while trying to juggle home schooling and have meetings without kids coming into the picture was difficult at times. My wife and I found ourselves planning our day in the morning to see who had meetings when so the other could assist the kids if need be and then in the evenings try and catch-up on the school work or any work not able to be completed during the day.
The other factor we don't often consider is how this is affecting the children, they weren't used to having their parents home working, time at home pre-pandemic was time to have fun and they never really saw the working sides, whereas know the lines had been blurred slightly and this took some time for adjustment for them.
Looking back, there is no doubt in my mind that at certain times I felt significant pressure trying to juggle work and meetings with the home schooling and children in the house, however luckily everyone had been thrown into the same boat and were very understanding. And once the schools returned I certainly felt less stressed.
I think the big takeaway for me would be to try and understand how everyone was being affected and take cognisance of that. I think in some ways the world may have changed for the better, let's hope we continue to remember some of these learnings and not return to bad habits.
Recommended for you

Can women access sanitary products while working offshore?