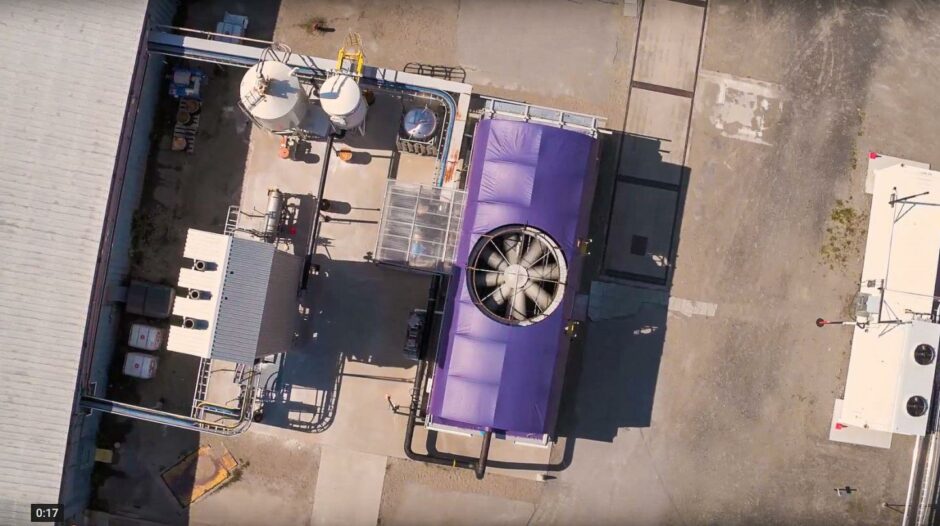 The UK has the potential to be a global leader in carbon capture and direct air capture technologies – but large-scale projects must be developed rapidly if our net zero goal is to be achieved.
Climate mitigating technologies, such as carbon capture and storage (CCS) and direct air capture (DAC) were discussed widely at COP26, with over 30 related events on various facets of the subject. The world is looking for ways to reduce carbon emissions, to prevent temperatures from rising more than 1.5°C and carbon mitigating technologies are an important part of the solution.
The UK has the chance to be a global leader in climate mitigating technologies, particularly CCS and DAC, due to its location and access to existing reusable infrastructure. Through developing CCS and DAC projects, the UK can reach its target of becoming net zero by 2050.
Currently, the UK emits approximately 260 million tonnes of CO2 a year. To put this into context, currently only 40 million tonnes of CO2 is stored in 26 operational CCS projects globally each year. This is why all projects that have the potential to be scaled up, such as the Acorn Project, must be developed rapidly, in tandem with other net zero solutions to help the UK and the rest of the world combat global carbon dioxide emissions.
Although the focus in the UK to date has been predominantly on CCS, DAC is rapidly emerging as a vital technology for global decarbonisation. It is a much-needed solution to permanently eliminate emissions from hard-to-decarbonise sectors. Not only can it capture current emissions, it can also remove large quantities of CO2 from the past that remain trapped in the atmosphere.
Storegga has partnered with Carbon Engineering to deploy its direct air capture technology and is already in pre-FEED development of the first large-scale DAC plant in Europe. Companies in hard-to-abate sectors, such as Virgin Atlantic, have already bought into the idea, signing memoranda of understanding (MoU) to reserve capacity in the facility.
Site selection for the plant is ongoing but is targeted for north east Scotland, in proximity to the Acorn CCS Project.
Storegga's first DAC plant will have the capacity to permanently remove between 500,000 and one million tonnes of CO2 from the atmosphere each year. To put this into context, a typical passenger vehicle emits about 4.6 metric tonnes of CO2 per year, so Storegga's plant would remove emissions from the equivalent of approximately 220,000 standard cars annually.
One plant, however, is not enough. To reach global emission reduction goals, many more DAC, with permanent geological storage plants will need to be developed.
Storegga's first planned DAC plant in north east Scotland is part of the Scottish Cluster – a collection of decarbonisation initiatives centred around the CO2 transport and storage infrastructure hoped to be established through the Acorn CCS project by the mid-2020s.
As lead developer on Acorn, Storegga, along with project partners Shell, Harbour Energy and NSMP, lead the Scottish Cluster, which brings together stakeholders from across Scotland, spanning a wide range of key industries vital to the Scottish economy. Once developed, the Cluster will support on average 15,000 jobs each year in Scotland.
Recommended for you

Chevron to spend $26m on Australian CCS research