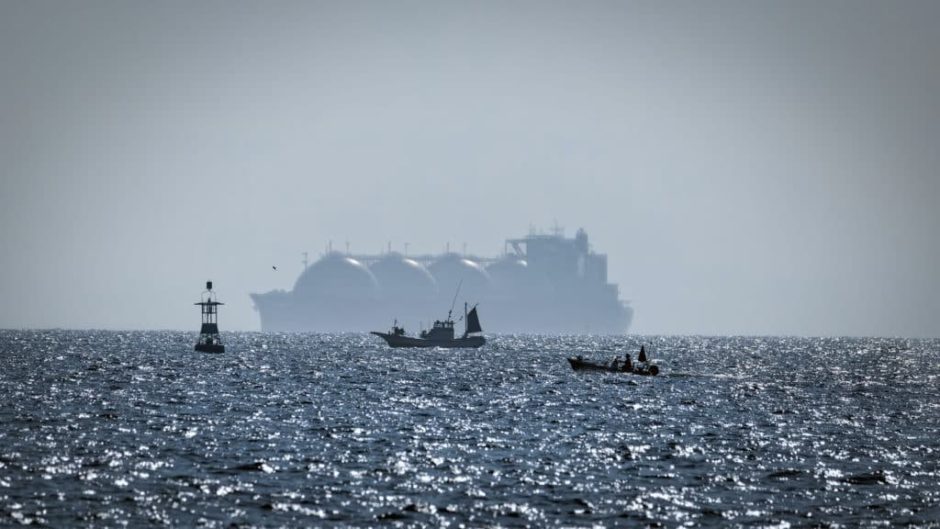 In the 1980s, local divers began to explore a fishing spot west of Sumatra and uncovered artefacts from a long-lost wreck.
Only in 1996 did scientific salvage begin – revealing an 800 year-old treasure trove of ceramic and metal objects from China's Song Dynasty, Thailand and Sumatra, shipping to Java in "the first period of great oceanic trade in the history of the world."
This was a dynamic time for the great maritime empires of Srivijaya and Majapahit. Now in a new era of geopolitical turmoil and shifts of seaborne trade, energy moves through the region's oceanic chokepoints.
LNG may not leave many traces for future marine archaeologists, but its prominence in Asia today is a testament to nations' willingness to rely on it for prosperity.
Growth plans
This millennium, the growth rate of Asian LNG trade has exactly matched that of the worlds. In 2021, Asia was responsible for 72% of global LNG imports. This development has occurred through numerous economic and political tempests: the Asian financial crisis of 1997, the global financial crisis of 2008-9, the Covid pandemic of 2020-21, and the very high LNG prices and supply competition around Russia's invasion of Ukraine from February 2022.
China, which only began buying LNG in 2006, has rapidly become the world's largest importer, displacing the traditional leaders Japan, South Korea and Taiwan. Other important new markets have sprung up from 2011 onwards: Thailand, Singapore, Pakistan, Bangladesh and peninsular Malaysia.
This year, the Philippines and Vietnam, with 210 million people between them, will join the party, while Sri Lanka and Cambodia are also potential importers.
South-east Asia's long coastline, archipelagos and rugged inland terrain make FSRUs the flexible choice. LNG even helps to knit together far-flung gas production and consumption in countries where pipelines are unfeasible: in Malaysia, Indonesia and Australia. Moreover, the increase in LNG imports to developing Asian states has also limited the rise in consumption of coal by a sixth.
The wider region's LNG production has also grown, but shifted southwards. Output in Malaysia and Brunei has remained relatively flat, and has even declined in Indonesia, though new projects such as Abadi could reverse this.
Papua New Guinea has emerged as an important exporter and will grow further with TotalEnergies' 5.4 million tonne per year Papua LNG, starting up around 2028. Meanwhile, the revival of the long-stalled Sunrise project could see exports from Timor-Leste.
Global links
Of course, since Asia's appetite outpaces domestic production, the continent is necessarily linked to the wider world market through imports, particularly from the Middle East, North America and Russia. East Africa is also emerging as an important provider to south Asia, from Mozambique and possibly Tanzania. The expansions in Qatar, the UAE, the US and Canada will also be essential to easing the market from 2025-27.
Links with these countries are growing accordingly. In November 2022, Chinese state major Sinopec signed an exceptionally long, 27-year contract for 4 million tonnes annually of Qatari LNG. On 12 April, the company agreed to take a 1.25% stake in Qatar's North Field East LNG expansion, equivalent to 5% of one train.
China National Offshore Oil Co. (CNOOC) holds 10% of Russia's under-construction Arctic 2 LNG.
Such deals, with more likely to follow, cement China's position as a pole of global LNG. More than a quarter of Chinese LNG use comes from the US, but Beijing will likely want to keep this limited amid growing trade and political tensions.
Finding the balance
Asian countries have an advantage over Europe in their willingness to sign long-term purchase contracts, a key requirement from Qatar, and important to underpin the economics of greenfield liquefaction plants.
Before others look to join China and Japan in taking equity stakes overseas, they need to think carefully to balance their portfolios, avoid undue concentration, and limit exposure to the spot market at times of tight supply.
Asia's further LNG growth prospects are strong, but their exact shape depends on the interplay of prices, competing energy sources, and domestic policies. Europe's ravenous appetite for LNG has driven some Asian countries, notably Pakistan, Bangladesh and Myanmar, out of the market over the past year.
Renewables are increasingly cost-effective, as carbon pricing or equivalent policies continue to encourage their development. In combination with high LNG prices, carbon reduction goals have led countries like Japan and South Korea to turn back to a stronger role for nuclear and renewable power. India, for example, wants to triple its nuclear capacity by 2031, while Vietnam has emerged as one of the global hotspots for solar deployment.
Crucial role
Despite these trends, LNG production and consumption continues to play a key role in the energy landscape.
LNG-fuelled power plants drive electrification in emerging markets, balance variable renewable output, and cover for swings in hydropower and air-conditioning demand as climate change drives alternating heatwaves, drought and downpours. As such, countries like India should invest in tandem in domestic pipelines to bring coastal LNG to inland markets.
But LNG's more crucial role is likely to be providing fuel for industry, shipping and home heating. Seeing as it has already helped to clean up China's smoggy winter air, LNG should increasingly be used in concert with carbon capture and storage reducing greenhouse gases along the supply chain.
At Gastech 2023 (5-8 Sept), the largest gathering of gas and LNG professional in the world, the entire sector will come together in Singapore to determine how LNG can play an increasingly productive role in the energy transition.
If such conversations continue to drive progress, then this long-term reliable and low-carbon energy source can propel another Asian golden age of maritime trade.
Robin M. Mills is CEO of Qamar Energy, and author of The Myth of the Oil Crisis
Recommended for you

Not becoming a 'Kodak' and remaining relevant in the energy transition