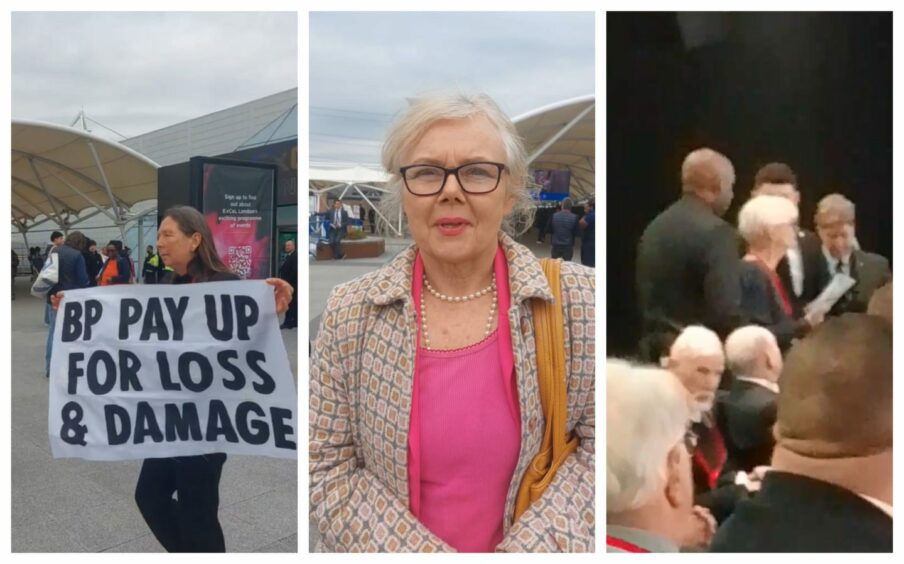 Chairman Helge Lund had barely finished the first sentence of his opening remarks at BP's AGM before the interruptions began.
A protestor shouted over the supermajor board member at the annual general meeting (AGM), causing the event to come to a standstill as those in attendance waited for security to escort the climate activist from the room.
This proved to set a trend as four more protestors stood up and caused disruptions before being removed from the London venue.
Each climate campaigner took it in turn to shout out with the fifth and final one waiting until BP (LON: BP) chief executive, Bernard Looney, took to the plinth.
One protestor was heard shouting "Millions die as a result of your actions" while another exclaimed: "BP must fall!"
Shareholders vote on 'unclear' net zero resolution
Shareholders in the London-listed supermajor were asked to vote in a special resolution on climate targets put to the company by Follow This, an investment group that aims to push companies on their net zero strategies.
BP urged shareholders to vote against the resolution, calling it "unclear" and "simplistic". Furthermore, at least 75% of votes had to approve the Follow This resolution for it to be successful.
In the provisional results shown at the end of the event, 16.75% of those voting approved the Follow This resolution while the remaining 83.25% voted against – while 250 million shareholders chose not to vote.
Mark van Baal, head of Follow This, stood up at the meeting to put to the board its efforts on scope three emissions – what he described as the "elephant in the room".
The supermajor "backtracked" on its emissions plan and could no longer claim to be aligned with the Paris climate agreement, according to the climate group leader.
BP announced in its recent results a decision to capitalise on high oil and gas prices, and now expects to cut oil and gas production by 25% by 2030 – a significant drop on the 40% reduction ambition it set out in 2019.
Needing to stop or 'grow a pair'?
Another investor, Mr Miller, asked BP's leadership team to "grow a pair" and not shy away from oil and gas production.
Joanna Warrington, a spokesperson for Fossil Free London which organised the disruption said: "BP needs to stop drilling and pay up for the damage they're doing globally.
"Big oil is making record-breaking billions off the back of people's excruciating energy bills.
"Meanwhile, the oil and gas they sell fuels extreme weather and climate collapse.
"We're witnessing the first major impacts of oil. 40 heatwaves in the UK, apocalyptic floods in Pakistan, wildfires tearing across Europe.
"This will get worse, fast, unless BP stops new oil and gas and scales down much existing production.
"By challenging the oil industry, we are acting in self-defence. Oil and gas must stop, or human society will, and we're not about to let that happen."
'Highest ever' tax bill in 2022
At the BP AGM climate targets were not the only topic of conversation, workplace fatalities were discussed.
The firm announced that four of its employees had died during operations last year.
To this, the BP committee governing pay decided that it would dock the chief executive's pay by £78,329, though Mr Looney's earnings still totalled just over £10 million.
Taxes were also brought up and Mr Looney told shareholders that his firm paid £1.8 billion in tax within the UK.
Globally the London-listed supermajor announced that it expects to fork out $15bn in taxes for 2022, marking its "highest ever annual tax bill."
Previously, BP said it will pay $2.2bn in 2022, including $700m due to the windfall tax, within the UK, of which the North Sea makes up less than 10% of global profits.
BP hit profits of $27.7 billion in 2022, while the chairman received a wage of £822,000, Mr Lund retained his job following the shareholder vote regarding his re-election.
Recommended for you

West of Shetland: The projects in the UK's oil and gas hotspot