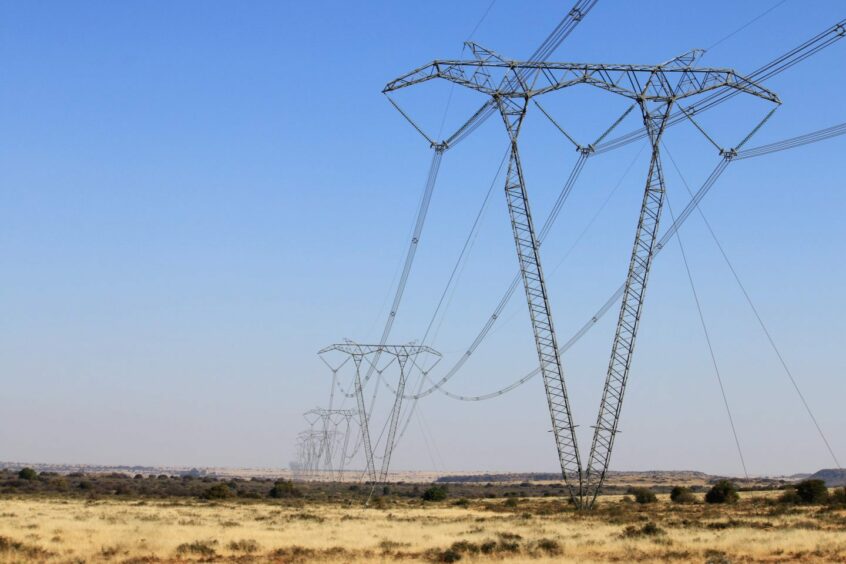 The energy and electricity markets in Africa are experiencing significant growth, particularly in the expansion of installed renewable energy sources. Insurance can play a role in facilitating the further flow of funds into the continent.
According to the International Energy Agency (IEA), Africa will witness a three-fold increase in power demand by 2030. In 2019, the electrification rate in Sub Saharan Africa stood at 46%, leaving 570 million people without access to electricity, highlighting the demand for new power sources.
To meet this rising demand, Africa is increasingly turning to renewables, where growth in generating capacity is widespread and increasing in rapidity. The African solar photovoltaic cell market, for example, is expected to realise a compound annual growth rate of 30% between 2023 and 2029.
Risks
However, one of the major challenges in attracting capital and international investment to Africa's energy sector is the perceived risk with which it is associated.
Potential investors, including first-time entrants and international players, often view the sector as volatile. There are concerns over political instability, inadequate public infrastructure and regulatory uncertainties. These concerns impede the inflow of investments and necessitate strategies to mitigate risks and attract capital.
Parametric insurance addresses these challenges by enhancing investment certainty and facilitating cash flow, whilst protecting against the broadest range of potential perils.
Direct protections can be offered to power producers and infrastructure facilitators by utilising data from critical factors such as solar irradiance levels and wind thresholds. When specific conditions are triggered, swift compensation is provided. This offers a claims settlement process that is more rapid compared to traditional insurance models, building transparency and ensuring minimum disruption to cashflows.
Further protections can also be provided that offer improved financial viability and increase investment appeal, which serves as a means to raise attractiveness for capital. The availability of customised insurance coverage alleviates investment anxiety by safeguarding both producers and electricity offtakers from adverse fiscal impacts associated with various market risks and price volatility.
Seeking cover
Africa Specialty Risks is working today with photovoltaic partners to provide an innovative new cover to protect independent power producers (IPPs) against volatility in the Day-Ahead Market (DAM) price of electricity in the power pools into which they sell their electricity.
This cover, which is bespoke to the renewables segment, will help investors de-risk their investments in African solar generation infrastructure, attracting capital to the continent and further accelerating the expansion of the renewables industry.
We are also developing additional products to protect and incentivise investment in the African renewable energy sector.  One project that is currently under way will provide offtakers with greater liquidity resilience in the face of market risk, enabling them to offer greater confidence to their IPP partners and suppliers.
These original solutions will empower offtakers by enhancing their relationships with power producers, who will in turn benefit from the increased certainty that their PPAs can be fulfilled in full, regardless of market fluctuations in electricity prices.
Parametric insurance will play a key role in bolstering Africa's pursuit of sustainable and environmentally friendly energy solutions by providing customised coverage specifically designed for renewable generation facilities and low-carbon operations.
Africa Specialty Risks leads the market by delivering tailored solutions to domestic African energy businesses, as well international investors, across the continent. As Africa strives for greater energy independence and aims to ensure universal access to electricity, parametric solutions will provide a valuable instrument to help propel the continent towards a future built on renewable energy.
The energy and electricity market in Africa is rapidly evolving, and insurance, particularly parametric insurance, is gaining increasing importance.
Economic development
Africa possesses a significant share of the world's sustainable energy resources, including the world's greatest solar potential, presenting a huge opportunity for the growth of the renewable energy sector. This growth can drive economic development, improve energy access, and help to mitigate the impacts of climate change.
The expansion of the energy and electricity market in Africa also brings with it opportunities for job creation, technology transfer and local capacity building. The development of renewable energy projects requires skilled labour, and the establishment of new grid infrastructure provides employment opportunities for local communities.
Furthermore, the growth of the renewable energy sector in Africa can contribute to the continent's energy security and reduce dependence on fossil fuel imports.
By harnessing Africa's abundant renewable resources, countries can enhance their energy self-sufficiency and reduce the vulnerability associated with fluctuating fuel prices and supply disruptions.
Through the collaborative efforts of insurers, investors, power producers and governmental organisations, Africa can fully capitalise on its renewable energy potential and foster a sustainable and resilient future.
Recommended for you

UAE launches $30bn funding platform for fairer finance