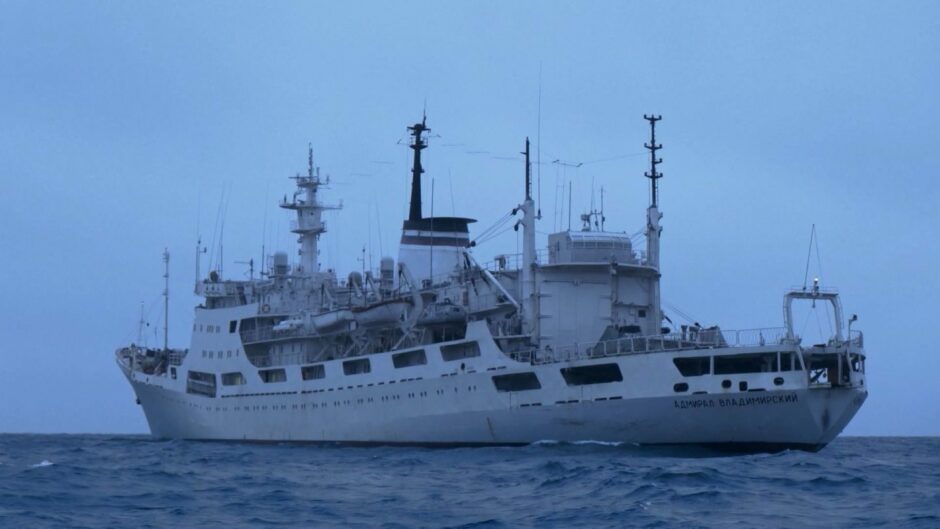 In my view the integrity of the energy system is actually an issue of national health and safety in that its disruption would cause chaos and create a major threat to life as indeed the awful events in Ukraine have shown us only too graphically.
Problem is that with its present structure disruption of our energy system is easy to achieve and getting easier as we expand the national grid. You wouldn't have to drop bombs or launch missiles at the UK to achieve it either. Hacking the control centres is entirely possible but local sabotage would be an even simpler tactic.
Blow up and demolish a few strategically important pylons or substations and the entire system would fall over. Blocking a nuclear power station cooling inlet or "diverting" its cooling water will lead to a rapid shutdown.
We can see from what's going on in our backyard in Europe with the war in Ukraine how easy this all is. People there have been forced to revert to cooking and heating with wood and coal. Food stocks have been lost as freezers couldn't be run. Hospitals can't undertake life saving operations. Life for many has become intolerable.
Now I'm not one to worry people unnecessarily but I'm going to try to just to make you think. Having watched a video on a joint investigation by the public broadcasters of Norway, Denmark, Sweden and Finland that showed that Russia has established a state-run programme to develop the capability to attack windfarms and communications cables in the North Sea using mock fishing boats and other innocent looking vessels, I'm certainly beginning to now wonder at the wisdom of over dependence on offshore wind and indeed, electrifying everything.
That programme explained that a Russian vessel called the Admiral Vladimirsky was thought to be part of an operation to map undersea infrastructure when it was tracked wandering around the Baltic and North Sea for a month, passing existing and planned wind farm sites off the coast of Scandinavian countries and the UK.
When asked about this an MoD spokesperson said, "the government takes the security and resilience of our national infrastructure very seriously."
Well, that's nice but given media reports from Sky and others that the Royal Navy is having trouble recruiting personnel plus general concerns over the size of the UK's armed forces, I don't really find such statements very reassuring.
However, in the wake of the attack on the two Nord Stream gas pipelines in the Baltic which cut off supplies from Russia to Germany, NATO has agreed to establish a centre to protect subsea infrastructure including pipelines, telecoms, and power cables. Those power cables could for example, be interconnectors between countries, the infield lines between offshore wind turbines or main cables to shore. They could also be in Scotland's case, the grid interconnects between sites such as Shetland and the mainland and the grid cables being laid down the East and West coasts to tie in with the grid in England. All of these are highly vulnerable.
NATO Secretary-General Jens Stoltenberg has said the "Maritime Centre for the Security of Critical Undersea Infrastructure" will be based in London "to bring together different Allies to share information, share best practices, and to be able to react if something abnormal happens.
Well again, that's nice but I'd rather be in a situation where we minimise the possible risk of any such attack and preferably make any attempt so ineffective it becomes strategically pointless.
The way to do this properly is – where we can – to produce far more energy locally and store sufficient of it for long enough to be able to deal with any outages or periods when the sun isn't shining, or the wind doesn't blow.
In fact the smaller the scale at which we can do this the greater the resilience it can provide for the individual so perhaps we should be looking to companies such as Fusion-Fuel in Portugal who are manufacturing a miniaturized PEM electrolyser for hydrogen production that can be powered by a range of renewable energy sources rather than those major corporations building huge and potentially highly vulnerable offshore wind farms. Hydrogen after all can be stored for lengthy periods of time at reasonable cost and with minimal loss. Time we concentrated on what's best for people not corporations.
Ukraine has taught us a lot about the importance of energy security and its impact on our personal health and safety. Clearly, if you don't want to lose the next war then make sure your enemy can't easily destroy your energy infrastructure. Even better, just make sure they can't get near it.
Recommended for you

Is Scotland failing to see an LNG opportunity?