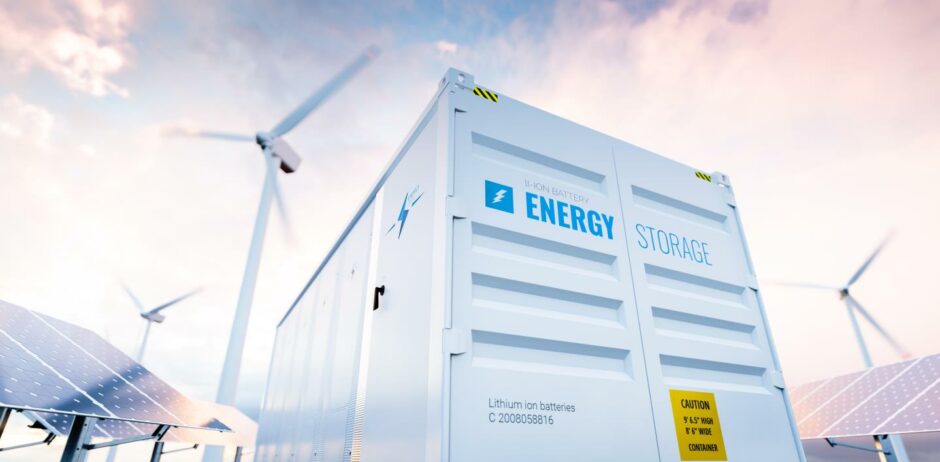 The UK's transition to renewable energy is well underway and we're moving at pace towards our net-zero goals.
Battery storage – an exciting and expanding industry – is critical to unlocking this.
These are big batteries with a big job. They allow us to store huge amounts of renewable energy for when it's needed, creating a more reliable, flexible and greener grid.
The roll-out of energy storage has been impressive, with a record 800 MWh of utility-scale storage added in 2022 in the UK.
However, UK safety regulation has struggled to keep up with the growth of the energy storage industry and that's a problem.
Regulation within the UK isn't currently developed enough to meet the rigorous health and safety standards we expect to see across battery sites.
So, while battery storage is a safe and low-risk technology, we want to raise the bar on UK battery safety legislation.
Why is safety legislation lagging behind?
There are a few factors that might explain why safety legislation is currently not as developed as it could or should be.
The technology behind battery storage is fairly new, which can lead to gaps in knowledge across the various authorities responsible for regulating the industry.
The trajectory of the industry is currently behind that of wind or solar power too, where the regulation and legislation, in general, is more advanced.
Importantly, this is not to say that the energy storage industry is unsafe – in fact, we've seen quite the opposite.
In the absence of legislation, we've seen a kind of self-regulation emerge, with good companies going far beyond what is technically or legally required of them.
Regulations at Field
At Field, where the projects we work on are grid-scale power plants, we use NFPA 855 2023, which is one of the best-informed guidance documents on battery energy storage systems (BESS) available, along with UL9540 standards as a minimum.
These ensure that the technology we are using has passed robust safety criteria before installation, including thermal runaway test and fire management scenarios through the design and development, construction, commissioning, operation and decommissioning of the projects.
We also include the building blocks of UK health and safety legislation and standards such as Health and Safety at Work, CDM – Construction (Design and Management) Regulations, and Management of Health and Safety at Work.
The latter standards aren't specific to our industry but provide an incredibly important framework for ensuring safety on a storage site.
Is the US ahead of the UK?
Those who work in and around the industry will know that there are (understandably) high levels of public scrutiny around the safety of battery storage sites.
In some instances, there is a risk that this warps into misinformation. This only adds to the need for the Department for Energy and Net Zero (DESNZ) to commit to better energy storage system regulation, and soon.
In my view, many of the components required for effective, UK-wide battery safety legislation are ready and in place. For example, the industry has adapted H&S best practice from abroad.
America is slightly ahead of the UK when it comes to battery storage and because of this, their regulation around fire safety is further developed too.
Field borrows from their approach when managing the H&S of our UK sites – but it would be beneficial for UK legislation to do the same, rather than rely on self-regulation.
Here at Field, we have also consulted with relevant stakeholders on all things H&S, including local fire authorities.
We do this from an early stage in the design and development process of our projects, as this allows for a pragmatic approach to the development of our emergency response plan and strategy.
Each battery storage site is unique and with its own requirements. That's why close collaboration with local authorities like the fire service is crucial.
We've also seen impressive cross-industry collaboration. Field is an active member of industry group's Energy Storage Network and the Battery Energy Storage System Owners Forum. Together, we're defining what best practice looks like and ensuring we all stay ahead of the curve as technology and software changes.
'There's great power in working together'
Everyone involved in the electricity storage industry is committed to keeping all those who come into contact with their sites safe, which means there's great power in working together.
There's no doubt that the wheels are in motion when it comes to UK battery safety legislation.
Indeed, Field is just one of many energy infrastructure businesses feeding into the work of DESNZ on this very issue.
So while the industry has made great progress on health and safety, the legislative framework is still some way behind. We are working hard to ensure it catches up.
Recommended for you

What the UK green hydrogen market can learn from battery storage