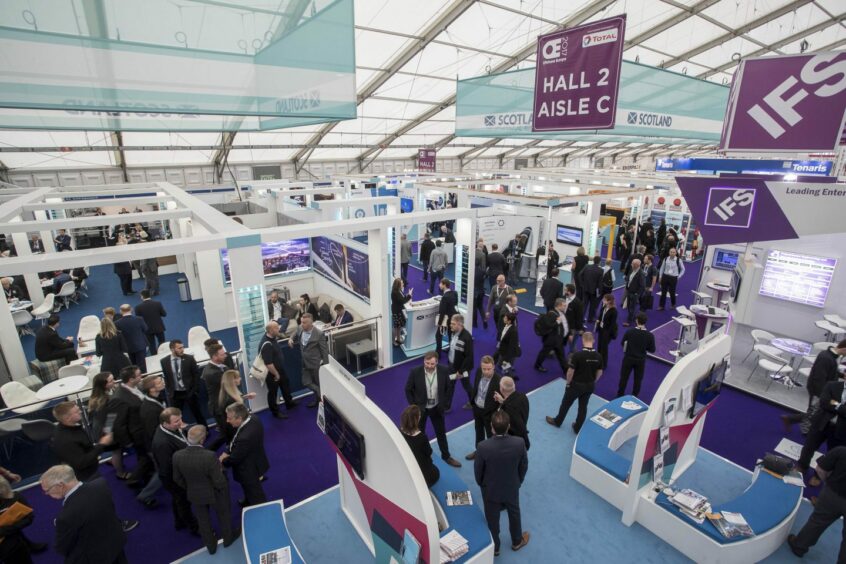 I've attended most Offshore Europe exhibitions. They're good fun. I usually use them as an opportunity to meet old pals and play "spot the Scottish manufacturing company" game which is always a challenge.
For me, the real highlight is the free tins of sild (young herring) on the Norwegian national stand. I really hope they have them again this time.
This year I fully expect a lot of disruption from anti-oil and gas protestors which may impact the event.
The frequency and intensity of these protests are becoming as bad as the frequency and intensity of global severe weather events.
Their objective though is clear and that is to try to persuade politicians, the public and oil and gas industry-related companies that hydrocarbon production must stop.
This is something I vehemently disagree, with at least, for the time being.
However, with the drought-related fire on the island of Maui and the huge loss of life that caused, the terrifying floods in Asia and Scandinavia, the record heat levels in Europe and the USA all of which also caused fatalities then celebrating the industry that, like it or not, has been responsible for the climatic changes that have led to these awful events.
Of course, Scotland needs the oil and gas revenue which, thanks to Vladimir Putin, has increased significantly in the last year even though we only get a geographical percentage of it.
Just transition 'stuck up the proverbial river'
I've never actually understood that because I'm pretty sure the majority of all oil and gas production takes place in Scottish waters.
Regardless, it remains an important part of Scotland's national income and due to the lack of investment, there appears to be little chance of achieving that "Just Transition" and creating as many jobs in the renewables sector as there are currently in oil and gas then we are currently stuck up the proverbial river not just without a paddle but also missing the canoe.
What staggers me though are proposals to use electricity supplied by the UK grid to power offshore oil and gas production.
If that's green electricity produced by wind or solar then given we don't manufacture those technologies or the other hardware needed to transmit it offshore then that's not exactly helping the "just transition" either is it?
I would also say that green energy would be better off being used to power hydrogen electrolysis plants but the Scottish Green Party who have the "Minister for Zero Carbon Buildings" have just said no form of hydrogen should be used for heat or cooking and we must all buy heat pumps.
As they also believe hydrogen shouldn't be used in cars and given we have little genuinely heavy industry of note in Scotland outside Grangemouth then it's hard to see what the point of developing a hydrogen production sector would be unless it's to export it to other countries who will use it for their heat and cars. But that would also be somewhat perverse, wouldn't it?
I hope that common sense will prevail here, and the Scottish Government will knock this proposal on the head.
'The Dutch have the right idea'
Frankly, I don't find the idea of an all-electric, private, and part foreign-owned monopoly particularly appealing, especially after England's experience with water. And – if there's a power cut you lose everything. Where I live that's a common event.
The Dutch have the right idea. They're going ahead with a plan to establish large-scale offshore hydrogen production by 2031 and intend to build around 500MW of electrolysis capacity, utilising wind farms to the north of the Wadden Islands wind energy area.
It's also worth noting that the Dutch city of Haringvliet on the island of Goeree-Overflakkee has recently voted overwhelmingly to switch from natural gas to green hydrogen for heat. Sure, the city only has a population of 1,500 but it's significant nonetheless.
Imagine if all of Scotland's islands voted the same way. Would the Scottish Government say no?
What Aberdeen should do is work on bringing back "All Energy" but ensuring it's true to its name and representing both oil and gas and renewables.
The facilities to do that are there now in the P&J Live and merging that with Offshore Europe makes sense to me. It's surely the right way forward for the next 50 years.
Recommended for you

UK Risks Power Supply Crunch in January as Nuclear Plants Halt