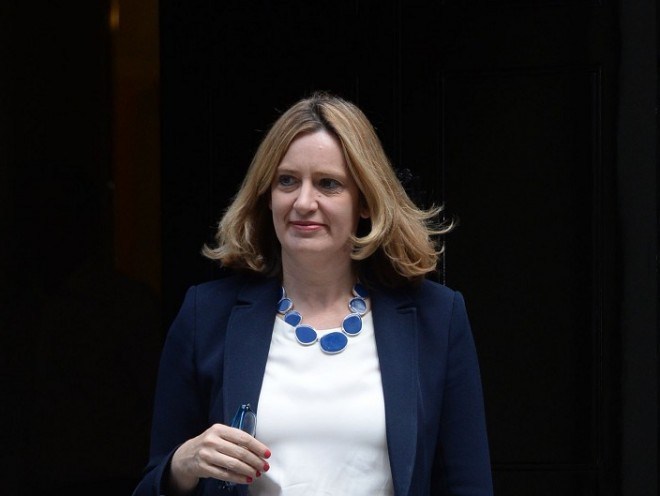 The announcement by Energy Secretary Amber Rudd to close the renewables obligation (RO) for onshore wind-power generation has undermined  a central plank of UK energy policy.
One of the key successes of the Labour and the late coalition government was to deploy large quantities of cheap and secure onshore wind-power generating capacity across the entire British isles.
The RO, which started work in 2002-3, has become much more cost-effective since the number of schemes has filled up a greater portion of it.
The rapid progress made in Scotland, for example, is testimony to the success of this policy.
Very much on track to meet world-leading 2020 climate change and renewable-energy targets, Scotland will be the country worst-affected by the early closure of the RO.
The future prospects for the onshore wind industry across the UK and particularly in Scotland appear dire.
Not only is the success of schemes about to be deployed under threat, but the notion that there should be an effective ban on giving government-backed, long-term power purchase agreements after 2020 is also very myopic.
With the bulk of new onshore windfarms due to be built in Scotland, it has been widely reported that yesterday's decision will mean Scotland losing £3billion in renewables investment and put many thousands of jobs in danger. The renewables industry is not a good place to be today.
It is, therefore, not surprising then that tensions in intergovernmental relations between Westminster and Holyrood are now hitting DEFCON 1 (top alert status in the US) levels.
The Scottish Government has not been consulted on these changes and has made it clear that it will stay the course.
In addition, Ms Rudd faces the very real prospect of legal action from the onshore wind-power industry, which has invested hundreds of millions of pounds across the entire UK electricity sector.
The stakes are such that the industry will have no choice but to challenge the UK Government in court.
Any legal action will be based on the principle of retrospective action, with the likely outcome being that UK taxpayers pick up a substantial tab for Amber Rudd's folly.
Such legal action is only likely to be forestalled if the government allows grace periods to allow schemes that would have deployed in 2016-7 to be implemented.
But if this is the outcome, it will mean that the early RO closure is a mere and bad public relations device. It will add to industrial uncertainty for the sake of managing backbench Conservative expectations.
Business confidence across the entire UK electricity sector has also hit a new low point.
The UK Government appears to favour nuclear power and fracking, but there is widespread scepticism that such a strategy will yield positive, competitive or even any outcomes.
Are we about to see a new hiatus in UK energy infrastructure investment across the entire portfolio of electricity generating capacity?
If so, it will be very bad news for the general public and the business community alike as it will bring all of us much closer to future blackouts and brownouts.
The lights should be flashing and alarm bells ringing at the Department of Energy and Climate Change.
Is the UK also risking its international reputation?
Ahead of forthcoming international climate change negotiations, the green credentials of Ms Rudd's party are clearly under threat.
European climate change and renewable-energy targets are unlikely to be met.
Addressing climate change is just too important to be sacrificed for short-term political gain.
When it comes to energy policy, Ms Rudd and her acolytes at the Treasury appear to be completely out of touch.
Peter Strachan is a professor of energy policy at the Robert Gordon University in Aberdeen
David Toke is a reader of energy politics at Aberdeen University
Recommended for you

Strategies for oilfield services companies confronting the energy transition