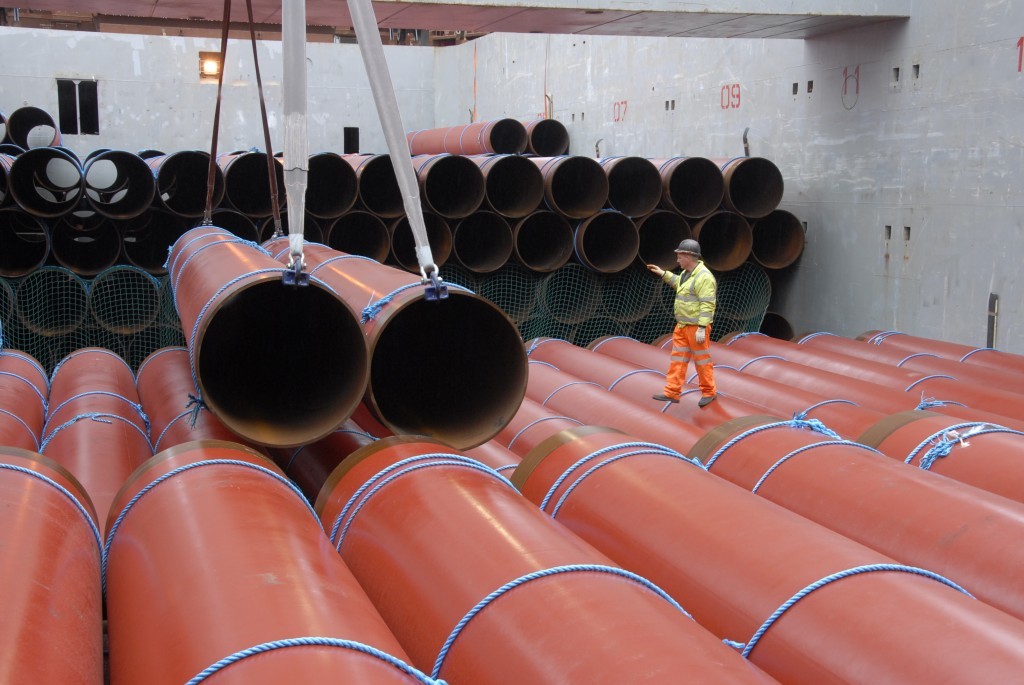 The UK steel industry has welcomed a move by the European Union to impose anti-dumping measures on a steel product from China and Russia.
Tariffs will be in place for five years on cold rolled steel, an industrial input for the packaging, white goods, general industry, automotive and construction sectors.
The move followed an investigation a year ago following a complaint submitted by the industry.
The duties range from 19.7% to 22.1% for Chinese and 18.7% to 36.1% for Russian companies.
The EU has more than 100 trade defence measures in place, 37 of them targeting unfair imports of steel products, 15 of which are from China.
Gareth Stace, director of UK Steel, said: "Slapping tariffs on under-priced steel from China and Russia is hugely welcomed by steel producers in the UK.
"What is encouraging about this decision is that the dumping duties have been backdated, which sends the strongest signal to these countries that dumping into our market must stop.
"Regardless of any firepower shown by the EU, the UK will at some point be leaving and will need to have its own tariffs in place.
"The UK Government will finally have the ability to match words with actions and must do everything necessary to ensure China and Russia aren't allowed to destroy the UK steel industry,
forcing us to become fully dependent on their steel.
"This would enable them to monopolise the prices industry pays and control our supply of this vital product."
The industry has been calling for help in tackling the impact of cheap Chinese imports, one of the issues which has thrown a question mark over the future of plants run by steel giant Tata.
Wales's Economy and Infrastructure Secretary Ken Skates said as he chaired his first meeting of the Tata Steel Task Force: "As a Government, we are committed to doing all we can to secure the long-term sustainable future of steel making in Wales as well as the future of the steel plants, and we will continue to put every possible resource into achieving this aim, including working closely and constructively with UK Government.
"One of the things the industry is consistently calling for is a level playing field to compete with its international counterparts and that means fairer energy prices. This is something for the UK Government and we would again appeal to them to take urgent action to mitigate the effects of high energy prices on energy intensive industries.
"Our steel industry in Wales desperately needs this support and the confidence it will bring."
Recommended for you

Poorer nations face unrest as wealthy countries snap up fuel