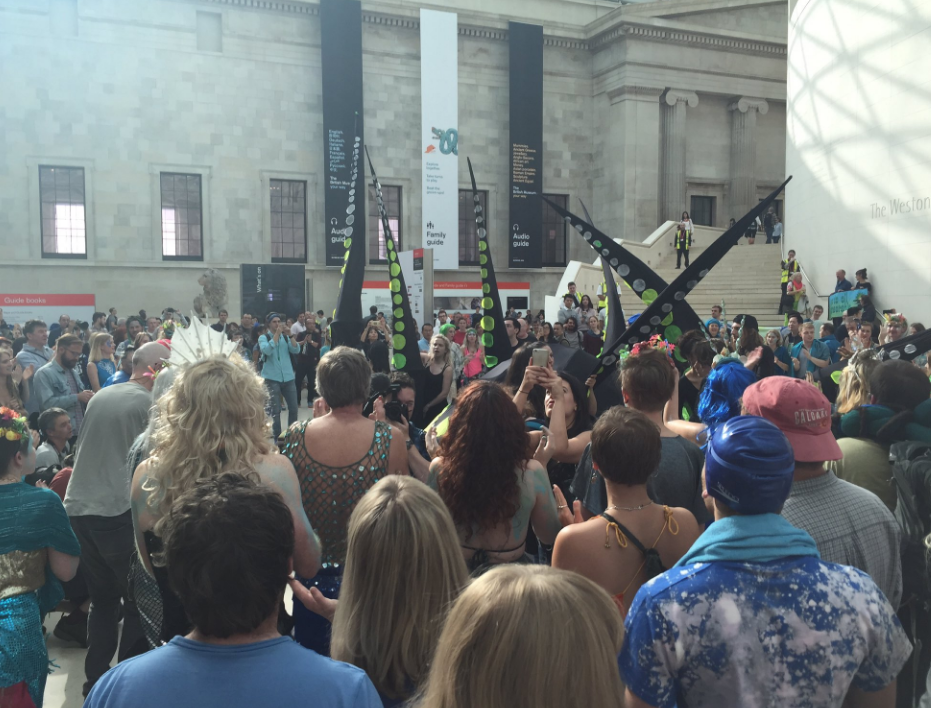 A flashmob descended on the British Museum yesterday to protest against oil giant BP's multi-million pound backing of the arts.
An ocean-themed group of artists – dressed as sea creatures, mermaids, pirates and a giant black octopus – called for BP's sponsorship deal to be dropped. They billed their performance, which included sea shanties, as a "theatrical battle between BP and the ocean", at the venue in Bloomsbury, central London.
The protest group called BP or not BP? said its latest campaign was triggered by the museum's current Sunken Cities exhibition which is sponsored by BP.
The firm is one of the British Museum's longest standing corporate partners, having been a major sponsor for 20 years. More than 3.7 million visitors have seen the BP-backed exhibitions, displays and activities which have been staged in that time.
The protesters are part of the Art Not Oil coalition which includes artists, cultural event and gallery-goers, who want to end oil company sponsorship of the arts.
Recommended for you

Interview: Ex-BP boss Lord Browne calls for calm on North Sea protests