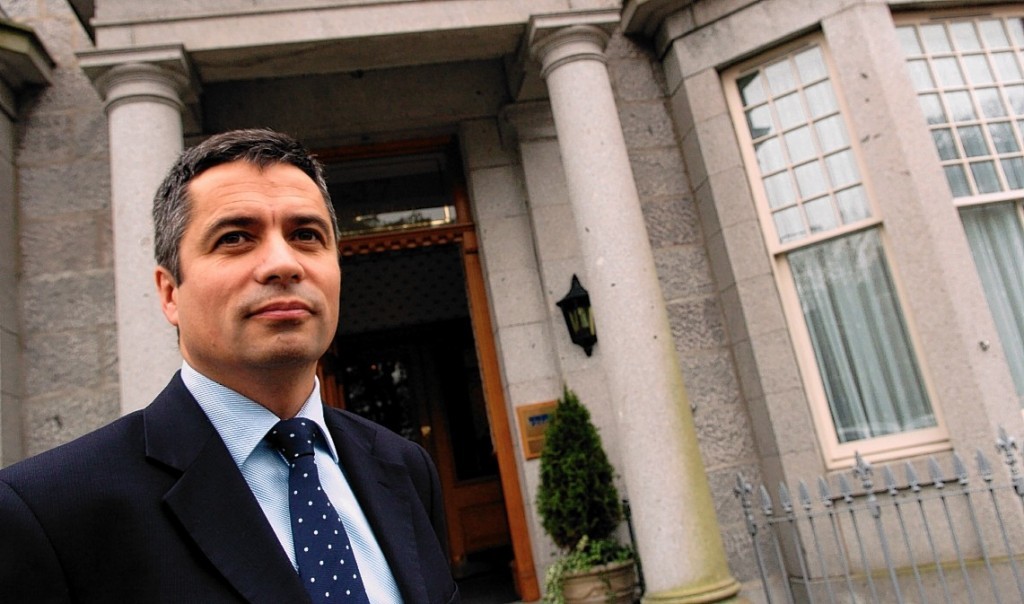 Oil and gas industry woes are not reflected in the latest figures for business failures across Scotland, KPMG said yesterday.
And there is no obvious sign of any impact from either the Brexit vote or Donald Trump's victory, it added.
The professional services firm revealed the total number of firms becoming insolvent around the country grew by 7% last year, despite a sharp year-on-year fall in the final quarter.
KMPG said 969 businesses went into liquidation, administration or receivership during 2016, up from 904 the year before.
But the 206 firms which went bust during the final three months of last year was down by more than a quarter on both Q4 2015 and Q3 of 2016, when there were 277 and 282 respectively.
Administrations, which typically affect larger organisations, decreased by 3% over the whole of 2016 to 99 after a sharp year-on-year fall in the final quarter.
Liquidations, which tend to affect smaller businesses, were up by 8% last year at 870 despite a 25% drop over the last three months.
Blair Nimmo, head of restructuring for KPMG in the UK, said: "2016 saw a 7% increase in the number of corporate insolvencies which, in general, is a negative sign for businesses and the Scottish economy.
"That being said, the fourth quarter of the year showed a significant reduction from that recorded during the same period the previous year.
"In broad terms, the overall number of insolvencies levelled out in 2015 and is significantly below that experienced in 2010-2012."
He added: "Notably, an expected hike in oil and gas related insolvencies due to the low oil price has simply not materialised.
"While significant challenges remain in that sector during 2017, there is no doubt the outlook is now a little more positive than was the case this time last year.
"Interestingly, we have not yet seen the immediate impact of Brexit or Donald Trump's presidency, and indeed for the most part the doom and gloom predictions prior to both votes have not materialised.
"A reduction in the value of the pound against the euro and the US dollar will undoubtedly impact those businesses who purchase raw materials, goods or services in these currencies for sale in the UK as it may prove difficult to pass on price increases.
"For the most part, economic predictions during 2016 were way off the mark. While there are many positive signs for 2017, including GDP (gross domestic product) growth, low unemployment and interest rates, we sense a degree of uncertainty.
"On Brexit, we sense businesses will continue to adopt a cautious approach until matters become clearer after the triggering of Article 50 in March."