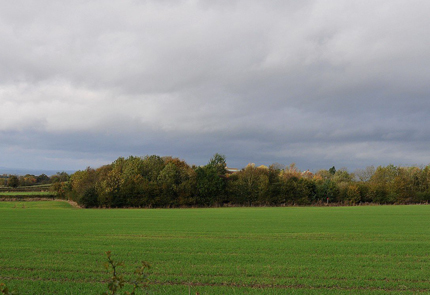 The start of a controversial fracking operation in North Yorkshire has taken a step closer after a council signed off the last planning permissions for the project, prompting renewed activity from campaigners camped near the site.
Third Energy, the company planning to frack for shale gas just outside the village of Kirby Misperton, has also filed a formal "seven-day notification of commencement of development", meaning its preparations to frack could begin next week.
But the firm said the hydraulic fracturing procedure itself still needs final permission from the Environment Agency and the Government.
North Yorkshire Police confirmed a number of protesters were moved on from the KM8 site on Tuesday as campaigners stepped up their opposition to the operation.
Some campaigners posted videos on social media showing people sitting against fencing at the entrance to the site being asked to leave by police before some were removed by force.
Two vehicles, not including lorries, then drove on to the site. Another showed a similar scene as vehicles left.
North Yorkshire Police said on their dedicated Kirby Misperton Twitter feed: "Officers attended Kirby Misperton this afternoon after a group of protesters caused an obstruction at the hydraulic fracturing site. Several protesters were moved away from the front of the site. There were no arrests.
"We will continue to take a 'neighbourhood policing' approach to any protest activity. That means we will engage with people, and explain what is acceptable in terms of safety and reasonableness, as we did this afternoon.
"We know that there are very different views about hydraulic fracturing, but as the local police, our responsibility is to carry out our duties impartially as a police service. This means we have a duty to make sure that people who want to assemble and protest do so safely, balancing this against a duty to ensure that businesses can go about their lawful commercial activity."
Third Energy secured permission from North Yorkshire County Council last year to use an existing gas well to run test fracks almost two miles underground.
The company says it will begin fracking at its KM8 well, which was was sunk for conventional gas extraction in 2013, before the end of the year.
On Tuesday, the council said it has agreed planning conditions with Third Energy which will enable the company to begin operations to frack for shale gas in the vicinity of Kirby Misperton.
The conditions relate to traffic management; to the prevention of mud on roads and to the financial commitment required of Third Energy, or any subsequent owner of the site, to deliver the restoration and aftercare of the development.
A spokesman for Third Energy said: "Third Energy is pleased that the final pre-commencement planning conditions have now been discharged."
He continued: "We see this not as a victory but as a huge responsibility.
"During the development of this plan, Third Energy consulted with the police and local community to ensure its operations are safe and have minimal impact upon the local area."
Recommended for you

UK's only shale wells to be abandoned in end to fracking controversy