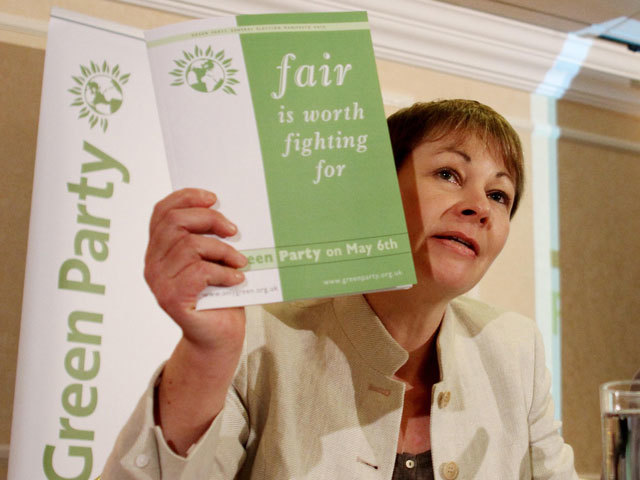 Wide-ranging plans to cut carbon emissions and boost the economy put the UK on the right track but more action is needed, the Government has been urged.
The long-awaited clean growth strategy sets out measures to cut carbon and drive growth with measures for housing, businesses, transport, agriculture and the power sector, and to make the UK a "world leader" in green finance.
Business group the CBI's Neil Carberry said the road to a low carbon world provided huge opportunities for the UK economy.
The clean growth strategy was a step towards clarity for businesses after a period of uncertainty, he said, adding it was particularly welcome that the shift to a low carbon economy was seen as a cross-government priority.
While it was right to build on huge strides made to deliver clean power, there remained "heavy lifting" to be done in other parts of the economy, such as heat, transport and energy efficiency, with concerted efforts needed to meet climate goals, he said.
Industry body RenewableUK's chief executive, Hugh McNeal described the plans as ambitious, and said they set the country "firmly on a course to deliver the modern, clean energy system which the UK needs".
He welcomed commitments to develop more offshore wind, wave, tidal and floating offshore wind schemes and allow wind projects on remote Scottish islands to bid for subsidies, but warned clarity was missing on the future of onshore wind – the cheapest clean technology.
"Government is clear that clean growth is a priority for the UK, and that the low-carbon sector can help to increase the competitiveness and productivity of our economy in the decades ahead, creating high-value jobs as well as taking effective action on climate change."
John Sauven, executive director of Greenpeace UK, said: "The strategy is on the right track but we need a more ambitious destination.
"Our small country could be a big power on low carbon solutions if we keep up the momentum, especially on energy efficiency and electric vehicles."
He said the offshore wind industry, where prices have tumbled by half in two years, was proof it was possible to provide jobs and regional development at a low cost.
With the transport sector creating a quarter of UK emissions, Mr Sauven called for stronger ambition on phasing out petrol and diesel cars and for no new runway at Heathrow.
Green Party MP Caroline Lucas said the Government had blown the opportunity to put the UK on track to meet its climate targets.
There were some moves in the right direction, but they did not go far enough to shift the UK to a zero carbon future, she said.
She criticised the failure to reinvigorate onshore wind, a lack of commitments on solar and tidal power, the ploughing of innovation funding into nuclear power and the lack of plans to rethink airport growth.
"This should have been a green-print for an economy fit for the future. Instead it seems that the Government risks damning the next generation by failing to take the action now that will protect them from the dangers of climate breakdown in the coming decades."
Recommended for you
X

Mixed reaction from industry leaders toward new UK Clean Growth Strategy