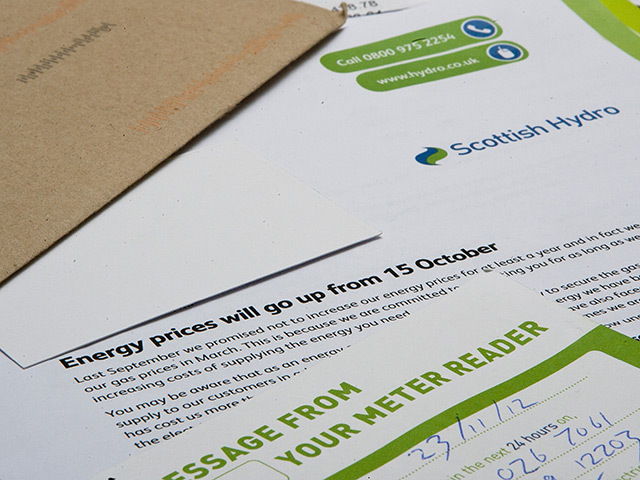 Ofgem is to cap the amount suppliers can charge customers for installing a prepayment meter under warrant at £150 and ban the costs altogether for the most vulnerable.
Prepayment meters are typically installed under warrant when a customer cannot or will not pay their energy bill.
Under current rules, suppliers charge warrant costs including court fees of up to £900 back to affected customers.
The regulator said charges for installing meters under warrant risk pushing customers already struggling with debt into further financial stress.
As well as the cap, the new measures ban suppliers from levying any prepayment meter warrant charges for those in severe financial difficulty and ban the installations entirely for the most vulnerable customers, such as those with mental health issues who would find the experience traumatic.
The measures will take effect from January next year and the cap will remain in place until smart meters are rolled out.
Around 3.5 million gas customers and 4.5 million electricity customers are on prepayment meters, figures from the end of last year show.
Roughly 250,000 gas customers and 300,000 electricity customers, or 7% and 6% respectively, were in debt to their energy supplier at that time.
Last year 40,000 gas prepayment meters and 41,000 electricity prepayment meters were installed under warrant, according to Ofgem figures.
Rachel Fletcher, Ofgem's senior partner for consumers and competition, said: "At the moment vulnerable customers face a double blow when they're hit with high warrant charges on top of existing debt, risking making their situations worse.
"The measures will protect all consumers, including the most vulnerable, from experiencing unnecessary hardship due to having a meter installed under warrant.
"We want to send a strong message to suppliers that using a warrant to install a prepayment meter is a last resort. They must step in early to help customers manage debt through repayment plans."
Ofgem introduced a safeguard tariff in April to protect customers on prepayment meters from overpaying for their energy, announcing last month that it will be extended to one million more people in February.
There are plans to extend the tariff to a further two million vulnerable customers next winter, depending on the timing of the Government's cap on standard default tariffs.
James Taylor, head of policy and public affairs at disability charity Scope, said: "Whilst the cap and banned charges for the most vulnerable is a positive step, a longer-term approach is needed to support disabled people with their energy bills. Last year, almost a third (29%) struggled to meet their energy costs.
"As we head into winter, the Government must work with Ofgem and energy companies to reduce the cost of energy for disabled households."
Recommended for you

Energy price cap to be updated quarterly ahead of 'challenging winter'