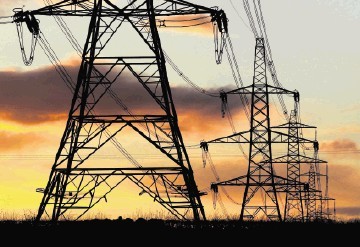 More than one in five energy customers are now with small and medium-sized suppliers as the "big six" see their market share fall to a record low, Ofgem figures show.
Some 21% of electricity customers and 22% of gas customers were signed up with smaller suppliers in December, up from 4.7% and 5% respectively in 2013, the regulator said.
The six largest energy suppliers' market share stood at 79% for electricity and 78% for gas in December, down from 84% for both gas and electricity at the end of 2016.
Last year 5.1 million electricity consumers and 4.1 million gas consumers switched supplier, the highest number for almost a decade.
More than a third of these people switched from one of the big six to rival companies.
Ofgem described the trend as a "sustained, long-term movement away from the six largest suppliers".
But it warned that those who have never switched or rarely do so are being overcharged.
The figures come after legislation designed to cap energy prices for 11 million households across Britain was introduced to Parliament on Monday.
The Domestic Gas and Electricity (Tariff Cap) Bill would allow Ofgem to limit tariffs until 2020, with the option to extend the cap annually until 2023.
Ofgem said around 57% of non-prepayment meter consumers were still on poor value standard variable rates, which can be as much as £300 more expensive than the cheapest deals on the market.
Ofgem chief executive Dermot Nolan said: "The largest suppliers are under pressure as more consumers switch away to small and medium sized suppliers.
"With more customers voting with their feet, the message is clear: suppliers need look at what they are offering to their customers or risk losing them."
Recommended for you

Energy suppliers stall Bulb sale again with fresh UK court bid