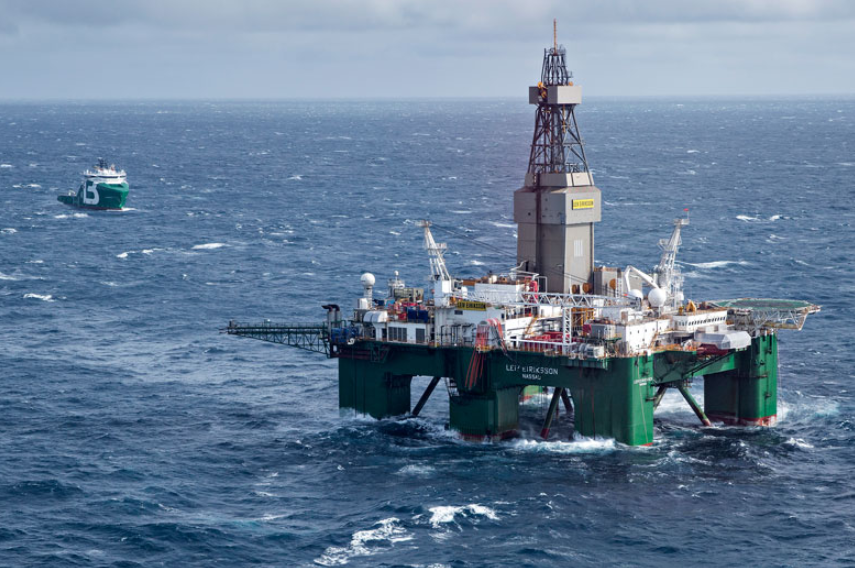 Cayman-Islands-based contractor Ocean Rig said today that its wholly-owned subsidiary would buy two of its vessels.
The Leiv Eiriksson and Eirik Raude semi-submersibles will transfer to Valiant Offshore once the Marshall-Islands-based firm completes a share offering.
Valiant will hand over 57.8% of its issued share capital, about 24 million shares, and $110million, as part of the deal.
The cash will go towards reactivating Eirik Raude.
The remaining 42.2% of Valiant's share capital is likely to be sold in the offering.
Valiant intends to use the net proceeds from the offering as partial payment for Leiv Eiriksson, for working capital and for general corporate purposes.
Leiv Eiriksson is expected to transfer to the subsidiary with 90 days. Its current contract commitments won't be affected.
Eirik Raude will be delivered to Valiant following its reactivation, in the next 12 to 15 months.
Meanwhile, Ocean Rig has won a contract with ConocoPhillips to supply the Leiv Eiriksson rig for a drilling campaign off Norway.
Work is expected to commence in the second half of 2019.
Ocean Rig chief executive Pankaj Khanna said: "We are pleased to announce a strategic partnership with a major player in the Norwegian continental shelf and to secure additional work for the Leiv Eiriksson.
It is an acknowledgment of our experience in the harsh environment sector and the customer satisfaction we deliver to our clients, as we have already done in the past with ConocoPhillips."