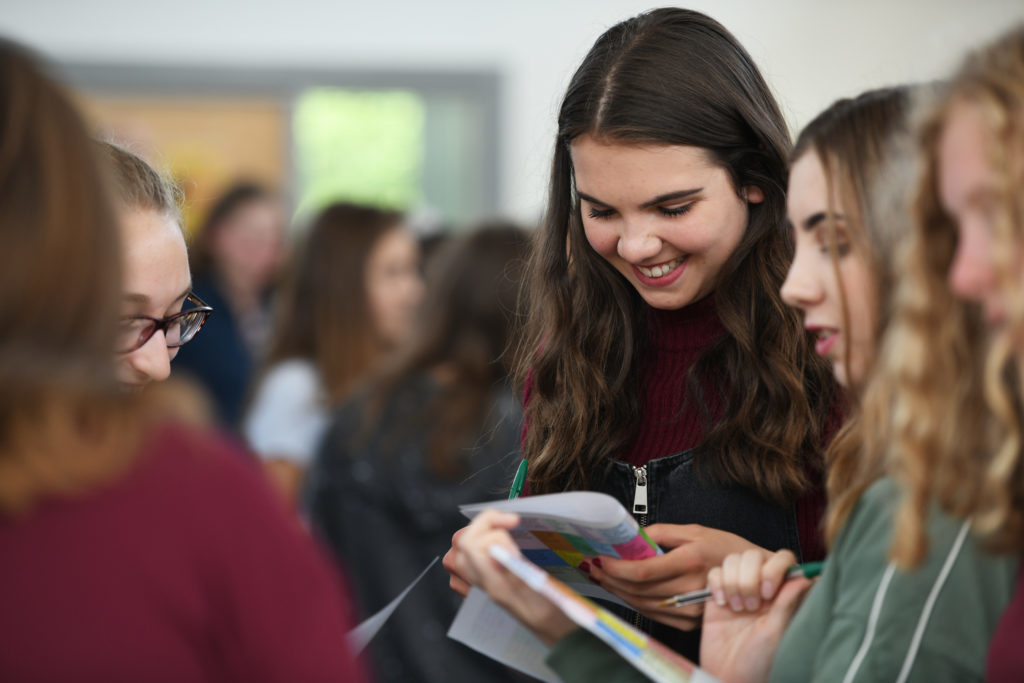 Aberdeen welcomed its first three-day Women in Engineering conference yesterday, supported by US oil giant Chevron.
More than 40 girls from across the UK attended, including those from Aberdeen's St Margaret's School for Girls.
Successful applicants, all aged 15-17 years old, took part in hands-on activities, engineering-based tasks, team challenges and speed mentoring sessions with female engineers.
The event, which runs until Wednesday, includes a morning at Chevron's Aberdeen offices and sessions at the university.
St Margaret's head teacher Anna Tomlinson said: "We are very much looking forward to welcoming the girls to the conference, where they will have the opportunity to explore engineering in both a university environment and the workplace.
"Over the past couple of years, St Margaret's has been working with the University to try to break down some of the barriers which prevent girls from considering a career in engineering, so we were very encouraged and delighted when we had so many applications, both locally and from throughout the UK.
"As the only girls' school in Aberdeen, we have long been committed to eradicating gender stereotype around subject and career choice. Our intention is that we will not only redress any misconceptions about the engineering industry, but that we will inspire the next generation of female engineers. Having face-to-face contact with female engineers should certainly help to do just that."
Thanks to the involvement with Chevron, the attendees could also take part in a live link-up with an offshore installation and participate in a mini exercise in the emergency operations room.
Greta Lydecker, managing director, Chevron Upstream Europe, said: "Chevron is a keen sponsor of STEM education activities both here in Aberdeen and worldwide, and I am delighted that we have the opportunity to demonstrate to these young women how relevant engineering is in the work place.
Professor Ana Ivanovic of the University of Aberdeen said: "I believe that the next generation of female engineers has an important role to play in using their creative and team-working skills to change perceptions of the industry."
Recommended for you

Over 200 students take part in Girls In Energy annual conference in Aberdeen