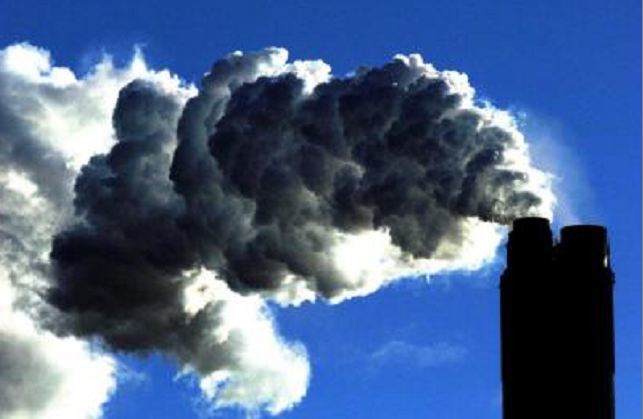 Environmental campaigners have criticised the government's u-turn on carbon tax as a "giant two-fingers" to the Paris Agreement.
Finance Minister Paschal Donohoe said that he intends to put in place a long-term trajectory for carbon tax increases out to 2030 in line with recommendations of the Climate Change Advisory Council.
The government resisted calls to increase carbon tax despite a recommendation by the Climate Change Advisory Council to push up tax by 30 euro (£26) per tonne.
The decision comes following a report from the world's leading climate scientists who said that countries must take "unprecedented" action to slash carbon emissions to zero by 2050 and limit dangerous global warming.
The UN Intergovernmental Panel on Climate Change said that impacts of climate change, from droughts to rising seas, will be less extreme if temperature rises are curbed at 1.5C above pre-industrial levels than if they climb to 2C.
Among the green initiatives includes a 164 million euro (£143 million) investment by the Department of Environment in a bid to achieve the country's energy efficiency and renewable energy objectives set out by the National Mitigation Plan.
The announcement has been widely criticised for its lack of commitment to tackle emissions.
The Environmental Pillar said it is "deeply concerned" over the government's refusal to bring in additional revenue through an increase of carbon tax.
Charles Stanley-Smith, budgetary spokesman for the Environmental Pillar, said: "Ireland is facing multi-million euro fines from Europe if we do not meet our binding climate targets, so we can either have a carbon tax increase and reduce the amount of fines we are to pay or we can face higher fines that the average Joe will ultimately have to dig into his or her pocket to pay.
"Budget 2019 was an opportunity to try and change this situation not just for our planet but for the health of the Irish people here and now. The Government has clearly gone in a disappointing direction."
Oisin Coghlan, Friends of Earth director, said: "The government's u-turn on the carbon tax is a giant two-fingers to younger generations who will face climate chaos unless we act to drastically cut pollution.
"A two-fingers to everyone under 35, a two-fingers to the Paris Agreement and a two-fingers to the hundreds of millions of people already living with the devastating impacts of climate change in Africa, Asia and Latin America.
"The carbon tax is not a silver bullet. It is essential but not sufficient. But it does incentivise every other investment decision towards cleaner, less polluting options. And it can be done without penalising rural households or lower income families."
Chair of the advisory council Professor John FitzGerald said that carbon tax in Ireland was insufficient to achieve the national climate change objectives.
"Any increase in carbon taxation should be accompanied by measures to address negative impacts on poorer households," he said.
"Carbon tax is a key component of transition to a low-carbon, climate-resilient and environmentally sustainable economy.
"Budget 2019 is a missed opportunity to implement the necessary price signal for Ireland's transition."
Recommended for you

Taking the drama out of the energy strategy furore