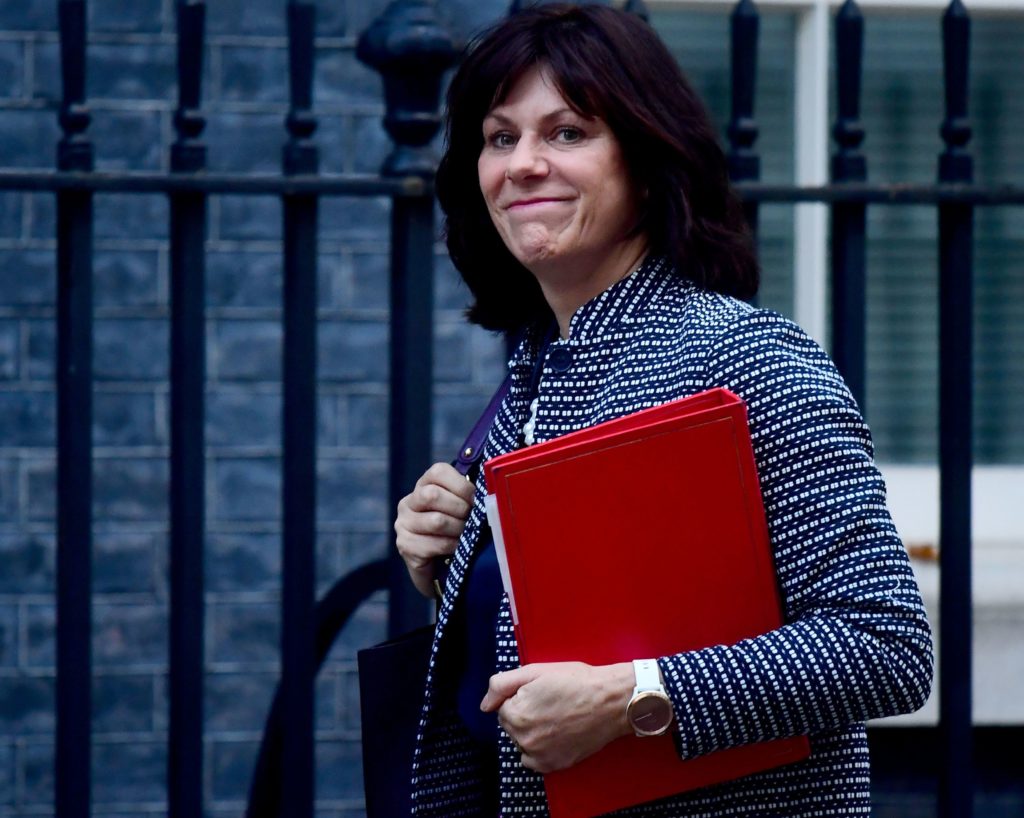 UK energy minister Claire Perry is taking a leave of absence to look after an ill relative, Downing Street said.
Her responsibilities – and seat at the Cabinet table – will be taken over on a temporary basis by universities minister Chris Skidmore.
In a statement, Number 10 said: "The minister of state for energy and clean growth, Claire Perry, will be taking a temporary leave of absence to care for a close family member who is unwell.
"In her absence, the current minister of state for universities, science, research and innovation, Chris Skidmore, will be providing temporary ministerial cover for the energy and clean growth portfolio.
"He will attend Cabinet.
"During this period of cover, Chris Skidmore will retain ministerial responsibility for higher education reform, within the Department for Education (DfE), as well as aspects of his responsibilities for science, research and innovation at the Department for
Business, Energy and Industrial Strategy (BEIS).
"Some of his existing responsibilities at DfE and BEIS will be shared with other serving ministers in those departments as needs dictate over the period of the ministerial cover."
Ms Perry was elected as Devizes MP in 2010.