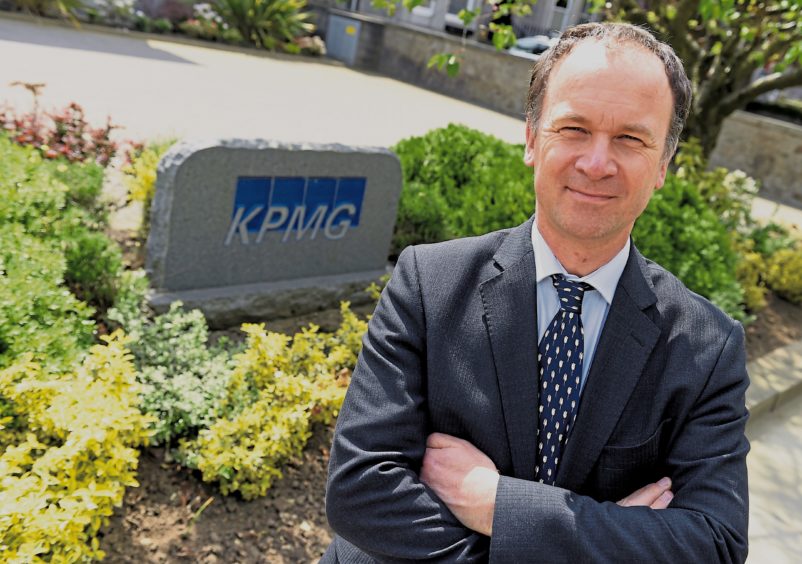 KPMG's boss in Aberdeen, Martin Findlay, has said it is "something of a badge of honour" to have become the professional service firm's first senior partner to have no fixed abode.
Mr Findlay and his Granite City team had hoped to be enjoying views from the fourth floor of 1MSq at Marischal Square by now, following a move from Albyn Place.
But Covid-19 temporarily scuppered the relocation and KPMG's north-east team are all currently working from home.
The keys to 37 Albyn Place were handed over last week and with work still needing to be done at 1MSq in advance of staff moving in post lockdown, KPMG's 130-strong Aberdeen-based workforce is for the time being technically homeless.
Office movers spent four days emptying the firm's old premises and the contents are now in storage.
Mr Findlay said the relocation into the city centre – whenever it happens – was an important signal of intent, reflected KPMG's long-term ambitions in the Granite City and its confidence in the area's future.
He added: "We had originally hoped to be in 1MSq by the end of March, so we'll be at least two-and-a-half months behind schedule."
The hope is that staff who want to get back into office life full-time can start moving in later this summer, but Mr Findlay said KPMG would be taking a phased and flexible approach.
Previous corporate trends for more hot-desking require more thought in the wake of Covid-19, he said, adding a rota system and overnight deep-cleaning were likely to be introduced to make sure staff can observe social distancing and stay safe.
Security passes may allow access to the building for those who have reserved a desk but not others, he said, adding self-certification of being fit for work – via a mobile phone app – was another innovation which could be adopted by KPMG and other firms as they adjust to life after Covid-19.
Nobody will be obliged to work in the office full-time, although some of KPMG's work is better-suited to "on-site collaboration", he said.
Future business arrangements are likely to involve a mix of home and office working, he said, adding: "We'll find a balance that suits employees and our business."
He said it was still too early to say when the company will finally get unfettered access to 1MSq but nobody was regretting the decison to move.
KPMG, which will share its floor with the NHS, will be opposite "Big Four" rival EY on the fourth level of 2MSq.
Recommended for you

Michael Gove: Aberdeen residents 'don't back oil and gas windfall tax'