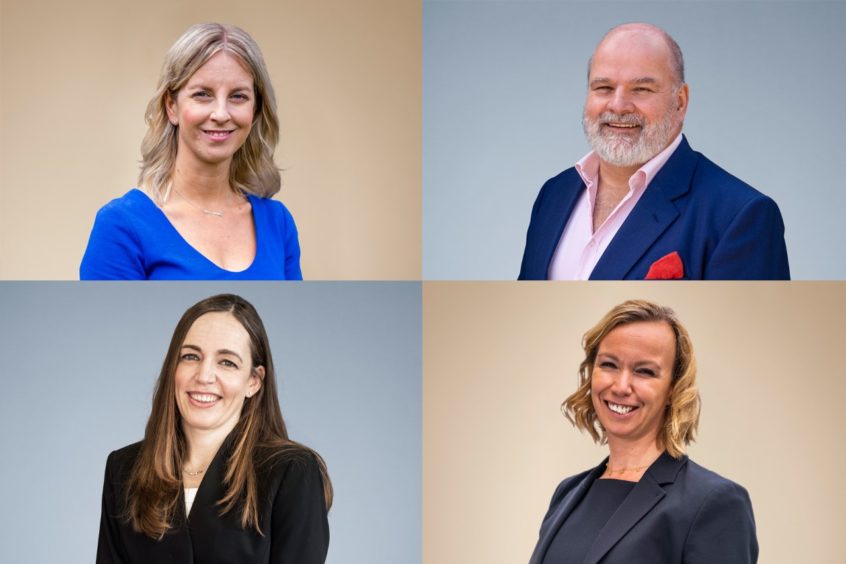 Law firm Burness Paull has added a quartet of high-profile new partners to its ranks to help businesses navigate through the impact of the Covid-19 pandemic.
They include Dawn Reoch, a banking partner in the Aberdeen office of CMS for the past six years.
Ms Reoch will be based primarily in Edinburgh with Burness Paull but has kept a property in the Granite City, and will continue to spend time in the north-east and serve Aberdeen-based clients.
David Davidson, who has also joined Burness Paull from CMS, was based in Aberdeen for several years and continues to support clients in the area.
The two other two new partners at Burness Paull are Hazel Moffat, who was previously at DLA Piper, and Ashley Mawby, a specialist in high value and complex professional liability disputes, who has joined the firm from BTO.
All four new partners will advise clients across the UK and internationally.
Chairman Peter Lawson said: "The world of business never stands still, even in a global pandemic.
"There has been a major impact on almost every industry sector. It is a fast-moving picture and new business-critical concerns are emerging almost daily.
"As an independent law firm we are able to respond quickly and nimbly to changes.
"Despite the fact they arrived at the firm during lockdown, all four of our new partners have hit the ground running."
Recommended for you

Burness Paull: Clear potential for legal action on North Sea vaccine mandates