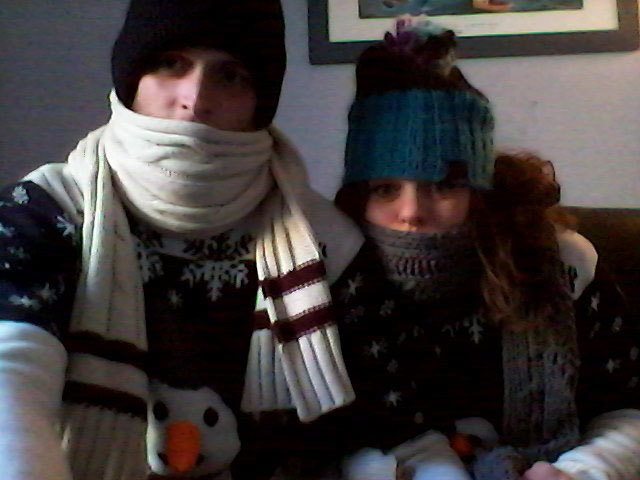 An Aberdeen couple decided to go without heating throughout December to raise money for those who cannot afford to keep warm.
Gavin Abel, 24, and girlfriend Isla Thomson, 26, have been wrapping up against the chill at their flat in Union Street by using hot water bottles and cosy dressing gowns.
The pair have completed a different challenge each month in 2013 instead of picking one new year resolution.
"We have never really managed to stick to any new year resolutions and you never really hear about different challenges so we decided to mix it up a little," said Abel, an engineering student.
In January, the couple went without alcohol and in February they challenged themselves to live on just £1 per day, excluding rent and bills.
They changed their diet during some months and went without tea and coffee, fizzy juice, sweets and followed a pescetarian regime.
In April they vowed to meditate for 15 minutes every day and in October they did not allow themselves to watch TV.
Abel said the December challenge was an opportunity for them to raise money for Age UK.
"We have heard about so many elderly people who cannot afford to pay their heating bills so we wanted to do something to help them," he said.
"I think we have been incredibly lucky with the weather in December but it has still been cold.
"We always had our slippers and dressings gowns on and we used two duvets at night.
"There were a few days when it was snowing and it was really cold then."
The couple have raised more than £550, well over their original target of £150, through their Just Giving page.
There was one exception to the month-long rule however, and the heating went on for Christmas Day when Abel's parents Jeannette and Neil and sister Rebecca celebrated with the couple.
Recommended for you

Is a new global oil supercycle looming?