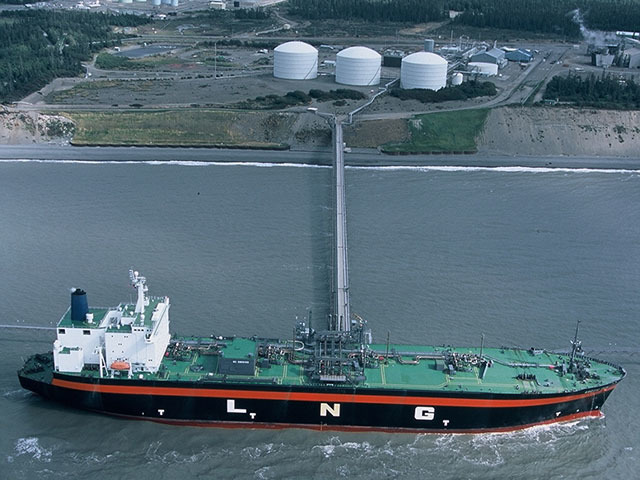 Dynagas Ltd., GasLog Ltd. and Golar LNG Ltd. agreed to jointly market their liquefied natural gas tankers for spot charters as trading of flexible cargoes widens.
The Cool Pool, the first-ever LNG carrier pool, will open in September with 14 ships, the companies said Tuesday in a joint statement. It will include accords for 12 months or less.
LNG spot trading is expanding as new Australian supply adds to output and the US prepares to start exporting the fuel from its Gulf Coast this year. New importers including Egypt are driving demand as buyers under long-term deals such as Japan and South Korea curb purchases amid lower usage. Spot fixtures in the LNG shipping market rose to 97 this year through the middle of August from 78 a year earlier, according to GasLog, which owns 19 carriers.
"I have been involved in pools in the chemical industry," Paul Wogan, the company's London-based chief executive officer, said in a telephone interview. "It is a great way to get a critical mass to serve the customer well and keep down costs for ourselves."
The pool allows the shipowners to optimize the vessels' operation through improved scheduling ability, cost efficiencies and common marketing, according to the statement.
Dynagas and GasLog will each contribute three vessels, while Golar will provide eight ships. Owners will continue to be fully responsible for each tanker's manning and technical management. The number of ships in the pool may increase over time, Wogan said in the interview.
There are between 40 and 60 ships operating in the spot market, the CEO said Aug. 6 on an earnings call. Global LNG trade will double to about 500 million metric tons a year by 2030, expanding the total fleet to as many as 1,000 vessels from about 400 ships now, according to a GasLog earnings presentation.
Tony Lauritzen, chief executive of Dynagas LNG Partners LP, will run The Cool Pool. Morten Nielsen was appointed as pool manager, with a mandate to schedule employment for each vessel, according to the statement.
The companies are forming the pool amid a weaker spot shipping market. Tankers are in surplus after last year's halt of the Angola LNG plant, which focused on the spot market, and ships were delivered before liquefaction plants started operating. The market may tighten in 2015's second half amid greater supply of liquefied fuel, GasLog said Aug. 6.
Spot and short-term LNG trades are defined by the International Group of LNG Importers in Paris as accords lasting no longer than four years. They accounted for 16 percent of all transactions in 2006, rising to 27 percent in 2013 and 29 percent last year, according to GIIGNL, as the group is known. That share may expand to 45 percent by 2020, according to Alan Whitefield, a senior associate at Sund Energy AS, a consultant to the industry.
LNG from the US will be flexible, meaning buyers will hold volumes in their global portfolios, with demand and prices determining where the fuel is sold. Some traditional contracts contain language that requires cargoes to be sold in specific markets.
"The market is developing and growing very quickly," GasLog's Wogan said. "More product becomes available that doesn't have the destination clause."