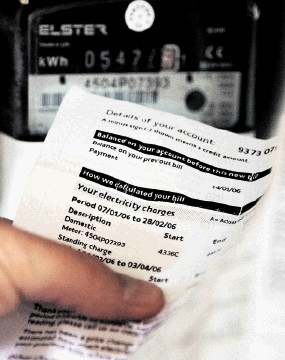 Your energy supplier might be offering other customers a far cheaper deal and not telling you about it.
Under current regulations, an energy firm must mention on your bills and annual statement what its cheapest openly available tariff is.
However, suppliers are able to offer cheaper deals to a specific selection of customers, and because it is not open to all they do not have to mention it on your bill.
Such deals are arranged through a collective switch, where a large number of customers band together to bag a heavily discounted price on their energy.
These can work out as much as £230 a year less than a supplier's official "cheapest" deal, according to First Utility.
While collective switches are a great idea that helps those involved secure a cheaper rate, First Utility believes suppliers not telling other customers about it goes against "the spirit" of the current rules.
First Utility founder Darren Braham said: "Currently suppliers must show their cheapest tariff to all customers on the bill, but not if it's a collective switch tariff – despite that fact that this is often the cheapest. That just does not make any sense."
"We're not opposed to collective switches – they can often be a good way to engage people who may otherwise not switch – but they must be communicated to existing customers who could take advantage of them."
Recommended for you
X

Jeremy Cresswell: Experienced investors can still turn a buck in oil and gas