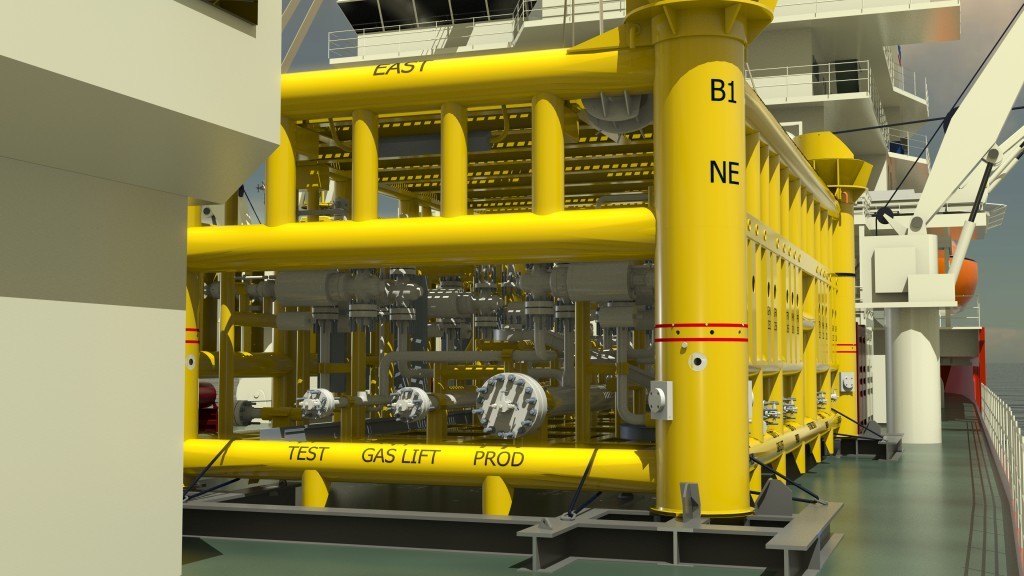 Full service media and communications company, AVC Media has completed a major project providing video and animation services for world leading project management, engineering and construction company, Technip.
AVC Media which has its headquarters in Aberdeen, has been supplying the offshore industry with video, AV and design services since inception, and now provides a diverse range of video solutions from 2D & 3D animation, training videos, promotional videos and much more.
AVC Media worked closely with Technip to create bespoke video and animation content for the Marathon Oil, West Brae Subsea Well Extension Project.
The video showcases the side-track drilling at the West Brae Subsea Well followed by drilling and completion of a new well at the West Brae manifold. With minimal space for a new well at West Brae, installation of a new subsea manifold was required to improve long-term reliability and provide opportunity to debottleneck, whilst optimising production.
AVC Media created animations to identify subsea infrastructures situated near the installation position whilst showing near exact locations of existing subsea mattress and equipment. AVC and Technip worked in partnership to create accurate animations to clearly show the environment and any possible obstacles that might arise.
Following the successful first part of the project AVC Media captured the fabrication of the manifold along with all trials and testing, all of which were conducted at a number of different locations across an eight month period. Each key milestone was filmed to ensure the final video production provided viewers with a vivid understanding of the project.
Further updates to the animation were used in project briefings and pre-mobilisation meetings. The final stage of the project was the installation, where footage was captured offshore to demonstrate the project's complexity.
On completion of the installation, AVC Media produced a short film to showcase the project in its entirety. The documentary style video production catalogues the complete project from initial meetings through to the manifold installation. Each stage was completed in-house at AVC Media meaning no aspect of the project needed to be outsourced.
AVC Media's General Manager of Media and Sports, Keith Robertson commented: "We are delighted to have worked on this substantial project and it is brilliant to now see the end result. Our team had worked on this project for over a year, filming in partnership with Technip throughout the project and attending regular weekly meetings to ensure every step of the manifold installation and fitting was captured.
"Our video production team is well positioned to deliver such a large work scope, with our capability to provide a diverse range of video services from 3D animation, offshore and onshore filming, component visualisation, training videos and promotional videos."
Also working on the project was Technip Project Manager, Scott McIntyre. He said: "Myself and my team have enjoyed working with AVC Media on this project. The final product has provided us with a high quality, professional tool, which clearly illustrates the processes of well installation and subsea infrastructures without the need for multiple manuals and training brochures.
"We have also utilised the animation in various ways, including making tool talks and training programmes less time-consuming and more cost-effective. The completed video provides us with a historical record of the project, along with a complete breakdown of the installation. We are excited to now be in a position to showcase this video with AVC Media."
AVC Media provides creative content across several platforms delivered to an award-winning standard. These platforms include AV installation and hire, video imaging and sports productions, 3D animation, print and website design and build, events management and marketing and public relations solutions.
Technip is a world leader in project management, engineering and construction for the energy industry. Present in 48 countries, Technip has state-of-the-art industrial assets on all continents and operates a fleet of specialised vessels for pipeline installation and subsea construction. With conceptual engineering skills and innovative technologies, as well as the focus put on early engagement, enable Technip to help clients optimise their projects.