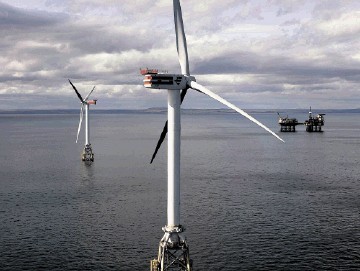 Offshore wind schemes could be built without subsidies in a decade with clear support from the UK Government, the head of Europe's biggest renewables company has said.
The most recent awards of clean power subsidies saw guaranteed payments for offshore wind of £114 to £120 for each megawatt hour of electricity generated, more than double the wholesale electricity price and much more expensive than onshore wind farms.
But Christian Rynning-Tonnesen, chief executive of Norwegian firm Statkraft believes offshore wind farms could hit the target of delivering power for £100/MWh under the next round of subsidies which he expects to be awarded in an auction late next year. With a clear strategy and support from Government, the technology could be vastly scaled up so it brings down prices and allows new offshore wind farms to be constructed without the need for subsidies by 2025, he said.
Recommended for you

PD&MS wins three-year deal to support Vattenfall offshore wind farms