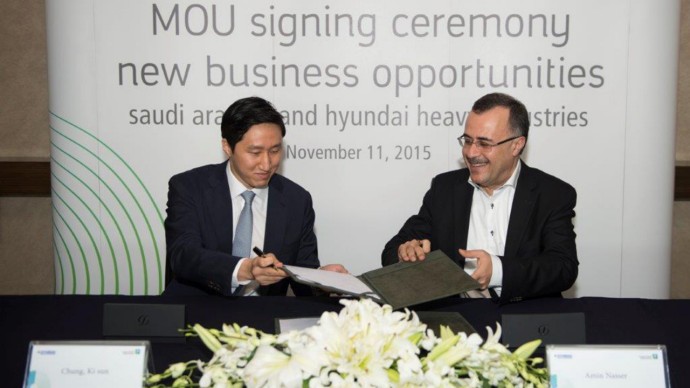 Saudi Aramco has signed a Memorandum of Understanding (MoU) to collaborate on new business opportunities with HHI (Hyundai Heavy Industries) in Saudi Arabia.
The MoU included a multi-faceted framework in areas such as engineering, procurement and construction, downstream, and the development of a casting and forging facility.
The agreement also includes the development of a maritime yard in the country.
Amin Nasser, chief executive of Saudi Aramco, said: "Our two companies are global leaders in our respective industries and the MoU cements a strategic relationship between us, with business flourishing on both sides.
"The partnership will add greater value to the Kingdom's economy, boost our localization efforts and help create jobs for Saudi nationals."
Both Nasser and Ki-Sun Chung, senior vice president of HHI corporate planning, signed the deal at a ceremony along with Jeong-Hwan Kim, the chief operating officer of HHI Shipbuilding and Cheul-ho Park, the chief operating officer of HHI IP&E (Industrial Plant and Engineering).
Recommended for you

NewMed signs MoU with Enlight on renewable energy plan