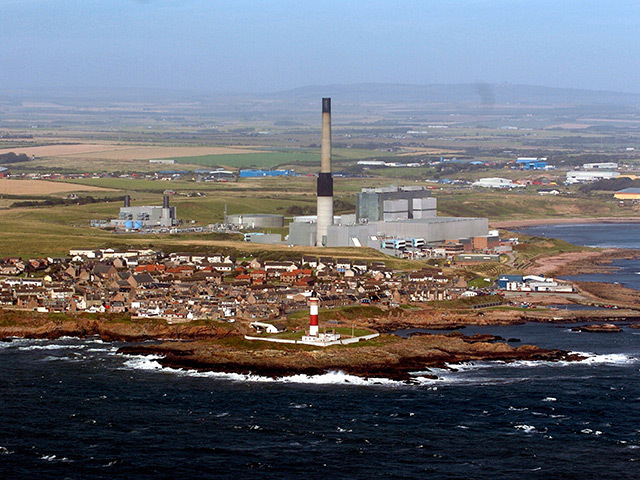 A power plant will step up production in time for winter to save Christmas for millions of families across Scotland.
Peterhead Power Station announced yesterday that it would be upping capacity at the site to help prevent blackouts striking homes over the holidays.
The plant's commitment comes after the National Grid guaranteed to supply enough power to prevent cuts during a severe winter.
A spokesman for Scottish and Southern Energy (SSE), which operates the Buchan site, said: "Security of supply is a matter for the government and National Grid – they have a range of tools at their disposal and, as we saw last week, they've worked.
"SSE plays its part by keeping its plant in good working order, so they are ready when the grid needs them – and we let them know in good time when they are under maintenance.
"In addition we've recently brought back our Keadby gas-fired plant in Lincolnshire and we're increasing the flexibility and capacity of Peterhead Power Station in the north of Scotland."
Earlier this year, the Buchan station submitted plans with Aberdeenshire Council to create a world-first carbon capture and storage facility at their base. They were approved in September.
Headed by Shell, the multimillion-pound scheme, which is in the running for £100m of Scottish Government funding, could create hundreds of jobs.
An average of 400 people will be employed during the construction phase, rising to a peak of 600.
Recommended for you

UK to meet with energy firms in push to cap low-carbon power costs