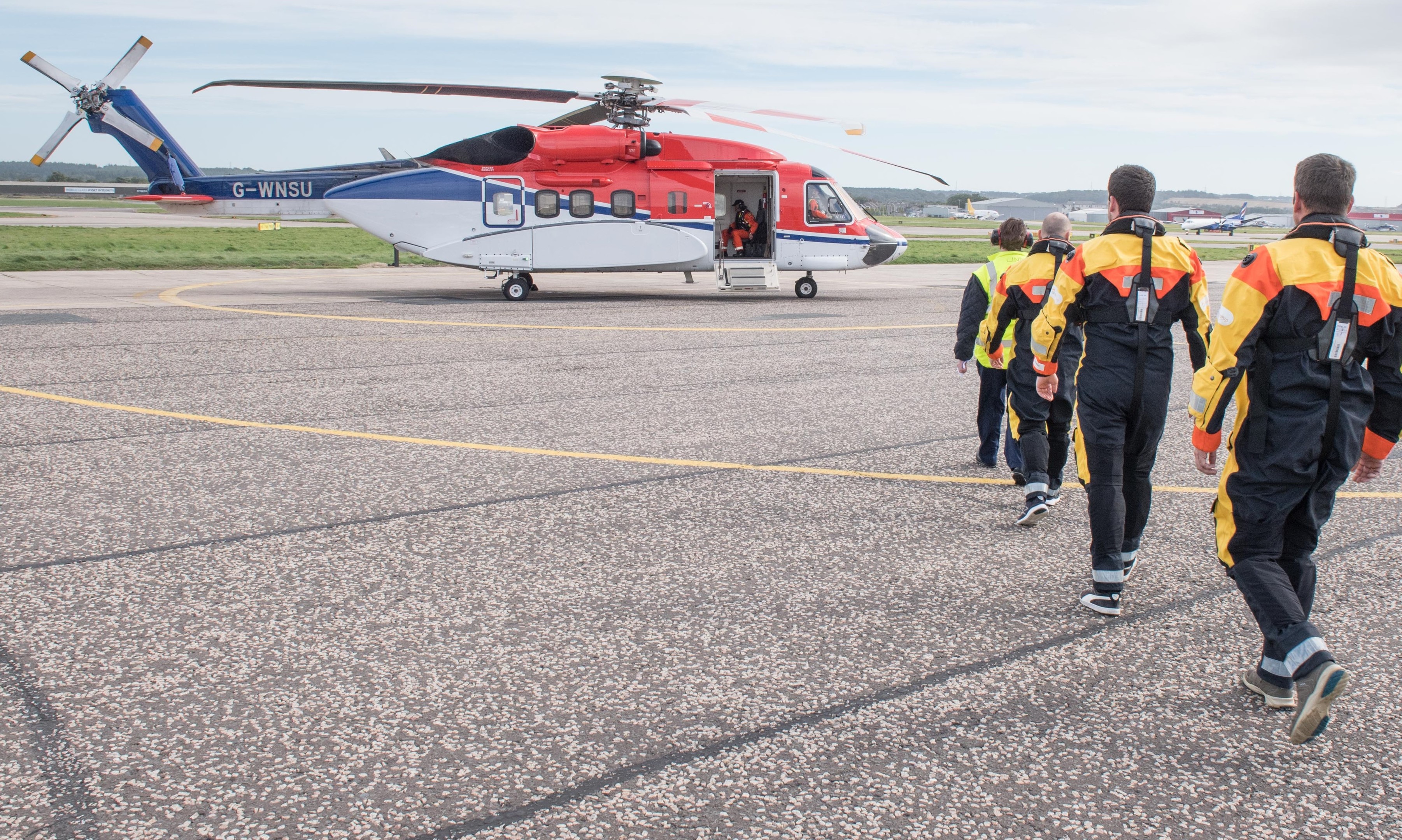 Data from a two-year study on the changing shape and size of the North Sea workforce have been made available for £120.
Trade body Oil and Gas UK (OGUK) and Robert Gordon University (RGU) carried out the study to help guide the future design of offshore safety equipment and the working environment
Dr Arthur Stewart, a reader from RGU's School of Health Sciences, and Dr Graham Furnace, OGUK's medical adviser, led the research.
Dr Stewart said: "Our work has characterised the shape of male offshore workers using the latest 3D scanning technology.
"With our representative sample we assessed their ability to pass one another in restricted width settings or to exit helicopter windows, to assess buoyant force in survival suits, and have also identified 11 'physique clusters' which typify the workers."
Mick Borwell, health, safety and environment policy director at OGUK, said: "It has been an extremely worthwhile partnership involving academia and industry.
"Findings will help inform all aspects of offshore ergonomics and health and safety, such as survival suit design and space availability in corridors and work environments offshore.
"The research also played a pivotal role in helping guide the work being done on passenger seating in helicopters in the wake of Civil Aviation Authority concerns about passenger size and emergency push-out windows."
The report can be found on OGUK's website.
Recommended for you
X

Atlantis Resources stoic on Westminster's removal of ring-fenced marine energy budget