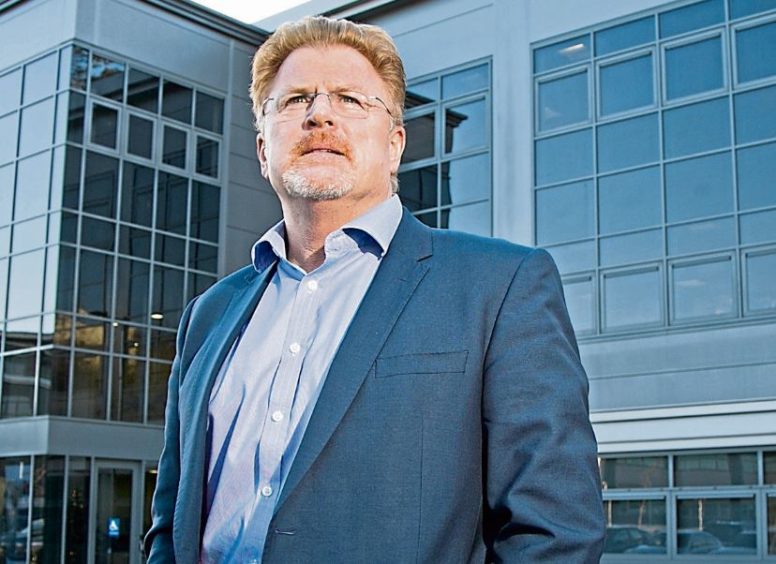 There is a new boss at the helm of Scottish subsea robotics company Rovop today following a sudden change at the top.
Out is Steven Gray, 46, who co-founded the Aberdeenshire business in 2011 and has led it as chief executive for the past eight years.
Mr Gray remains a shareholder and director – focused, according to Rovop, on supporting the firm's future growth.
He has been replaced in the hotseat "with immediate effect" by industry veteran David Lamont, who joined Rovop's board as non executive director last November and became chairman earlier this year.
Mr Lamont, 58, is a former EY Scottish entrepreneur of the year, boasting more than 35 years in the oil and gas sector.
He stepped down from the hotseat at Westhill-based Proserv in May 2018, after a financial restructuring deal saw the firm taken over by its two biggest lenders.
Rovop, which is also headquartered in Westhill, specialises in remotely operated vehicle (ROV) services for the oil and gas, offshore wind, telecoms and power transmission industries.
It has operations in Scotland, the Netherlands, Middle East and US, backed by investors including the BGF (formerly the Business Growth Fund) and London-based private equity firm Blue Water Energy (BWE).
Group results lodged at Companies House show pre-tax losses widening to nearly £5.5 million during the 12 months to September 30 2018, from £4.13m a year earlier, although turnover grew by more than £3m to £23.37m.
In a joint statement yesterday, Mike Sibson and Graeme Sword, representing BGF and BWE respectively, said the outgoing CEO had been a "driving force" in transforming Rovop from a start-up into a major player in subsea robotics.
They added: "We want to thank Steven for his valued contribution over the past eight years and for all he has done to position the company for future success.
"We are very pleased to be working with David and believe this change strengthens the combined leadership team, positioning Rovop for an even more exciting future."
Mr Lamont said: "I have enjoyed working with the Rovop team over the past months as chairman and am thrilled to have the opportunity to work more closely with them to deliver on the many opportunities available to the company in the ever-improving and diversifying market.
"Rovop is in a particularly strong position, having grown its fleet from 15 ROVs 18 months ago to over 50 today.
"At the same time, we have broadened the fleet to cover a number of different classes of ROV; from smaller observation class to the heavy-duty, deepwater, state-of-the-art work-class vehicles."
Mr Gray said: "This change comes at the right time in the life of Rovop.
"It is a compliment to the business we have created that we are able to attract someone of David's track record and talent."
Recommended for you

Rovop marks 10th anniversary with £25m in contract wins