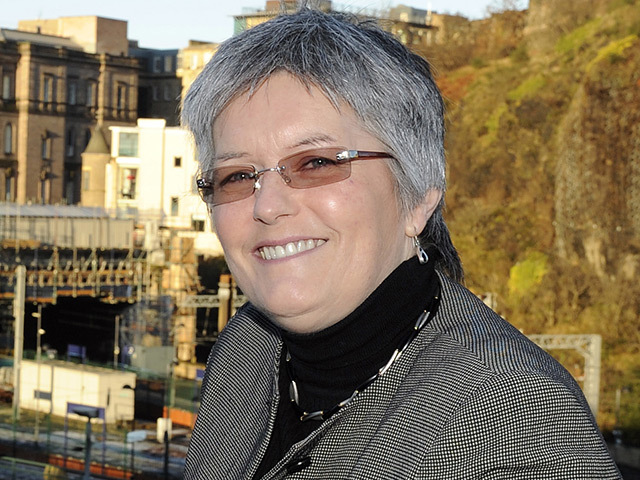 The former head of Aberdeen City Council has joined the board of Scottish utility SSE.
Sue Bruce, who was chief executive of the local authority for two years, becomes a non-executive director at the Perth-based business.
She can expect remuneration of about £60,000-£70,000 for the role, but said all her fees would be donated to good causes.
Mrs Bruce was credited with helping to stabilise the council during her time in Aberdeen. She left the Granite City at the end of 2010 to join Edinburgh City Council, where she now oversees 15,000 people and an annual revenue budget of £1billion.
Announcing her new role yesterday, SSE chairman Lord Smith of Kelvin said: "It is often said that the public sector has much to learn from business. I believe the same is true in reverse and that Sue's experience and knowledge of the public sector will be invaluable.
"More generally, her outstanding track record as the head of an organisation that provides services on which hundreds of thousands of people depend and also makes significant capital investments means she is very well qualified to serve on the board of a company like SSE."
Mrs Bruce said: "I am looking forward to contributing to the critical service that SSE provides for customers, the environment and the wider economy."
She said she saw her appointment as a "mutually beneficial agreement", adding: "There is much from my experience that I hope to bring to the board, but the council's services can equally benefit through sharing the good practices of the private sector."
Mrs Bruce joined the Aberdeen council just months after it was stripped of the power to hold its own purse strings by the Accounts Commission, which said the local authority had been spending beyond its means since 2005.
Soon after her departure, Audit Scotland singled out the local authority for praise for its priority-based approach to budgeting.
Another SSE board member with Aberdeen connections is Lady Rice, managing director of Lloyds Banking Group Scotland. Her husband, Sir Duncan Rice, was principal of Aberdeen University from September 1996 to April 2010.
Recommended for you

Sian Lloyd Rees joins board at NZTC