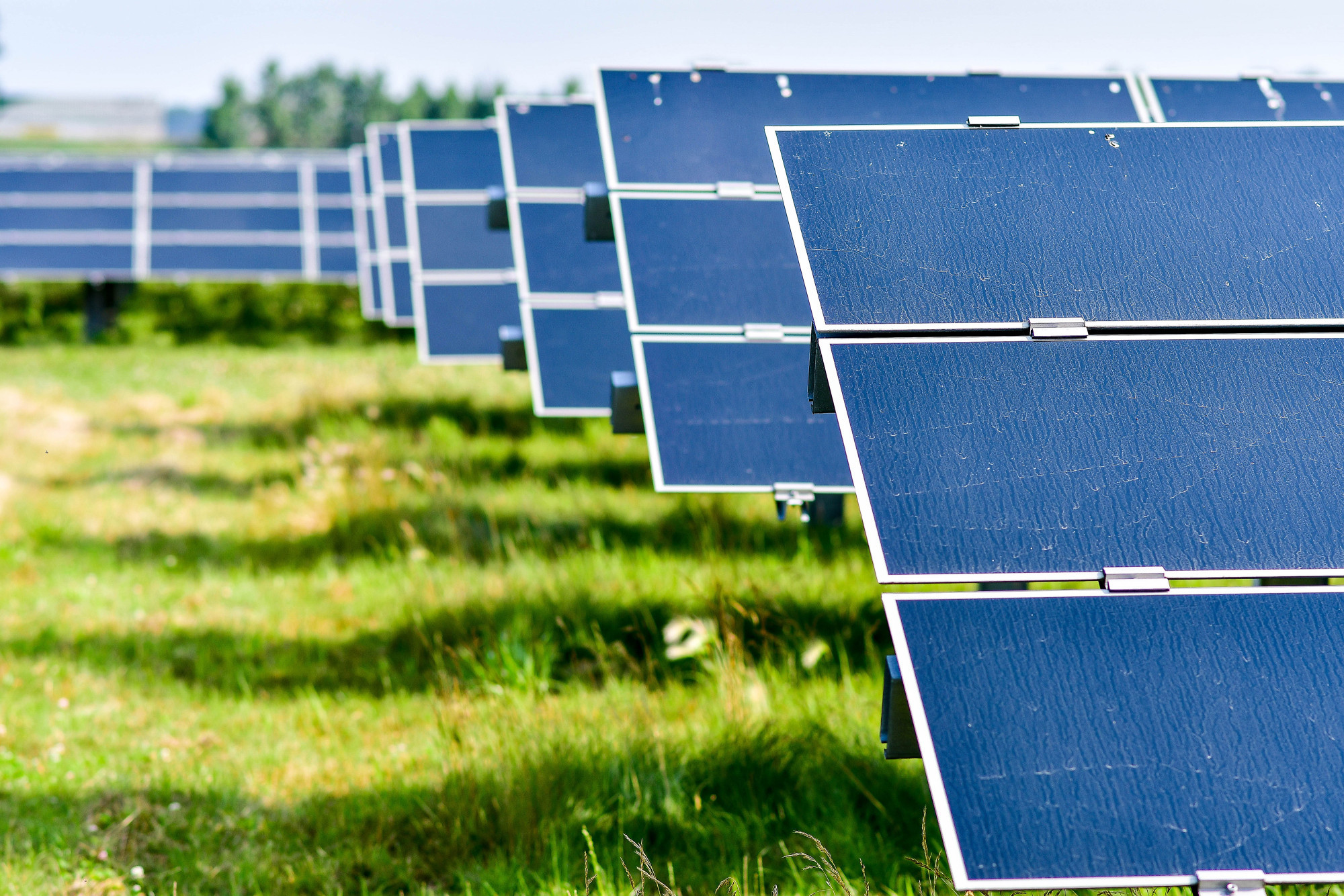 Two innovative solar farms will be built to supply a council with 100% green power and generate millions of pounds for local services, it has been announced.
Warrington Borough Council has sealed a deal with sustainable energy company Gridserve to build the large-scale solar farms at York and Hull which will deliver renewable power subsidy-free.
The solar farms will use cutting-edge technology including "bifacial" panels which generate electricity on both sides and trackers to follow the sun, as part of efforts to maximise generation and revenue, the company said.
The largest battery storage system attached to a solar farm in the UK will be installed at York, allowing power to be stored and sold at a better price and earn money from services to help National Grid balance supply and demand.
A battery storage system is also planned for the Hull farm at a later phase of the project, and "Electric Forecourts" will be installed linked to the sites which will offer supercharging for up to 24 electric vehicles at a time, Gridserve said.
Warrington Borough council, which has agreed to pay £62.34 million for the two farms and will take ownership when they are operational, expects the projects will generate £150 million over 30 years for investing in services.
The Hull solar farm will supply all the council's electricity needs and cut its bills by up to £2 million a year, while the York solar farm's power will be sold on the open market, though other local authorities have shown an interest.
The leader of Warrington Borough Council, Russ Bowden, said: "This deal is good news for Warrington residents and good news for the environment.
"The solar farms will secure our energy supply, give us control over our energy prices, contribute to reducing fuel poverty and generate an estimated operating surplus of £150 million over 30 years that can be invested back into the most important front-line services.
"Councils have a major role to play in helping to meet carbon emission reduction targets.
"These two sites are a working model that we hope other local authorities will follow."
Together the two solar farms will generate enough green electricity each year to supply the equivalent of more than 18,000 average UK homes, or more than 30,000 electric vehicles, saving 25,000 tonnes of carbon per year.
Construction of the York solar farm on 198 acres of low-grade farmland at Boscar Grange, Easingwold, is about to begin and the site is expected to be operational by October.
The Hull scheme, on 131 acres of low-grade agricultural land near Bilton, will follow.
The build is being funded by Investec Bank and social impact investor Leapfrog Finance, and Gridserve will continue to operate and maintain the solar farms over their lifetime.
Toddington Harper, chief executive of Gridserve, said: "These will be the most advanced solar farms in the UK – and quite possibly the world – ushering in a new era of subsidy-free, truly sustainable energy.
"We've completely rethought the solar model, looking in detail at how to maximise value at every step, and these projects will also pioneer the use of cutting-edge technologies that serve the grid."
Recommended for you
X

Operation to raise sunken navy frigate after oil tanker collision