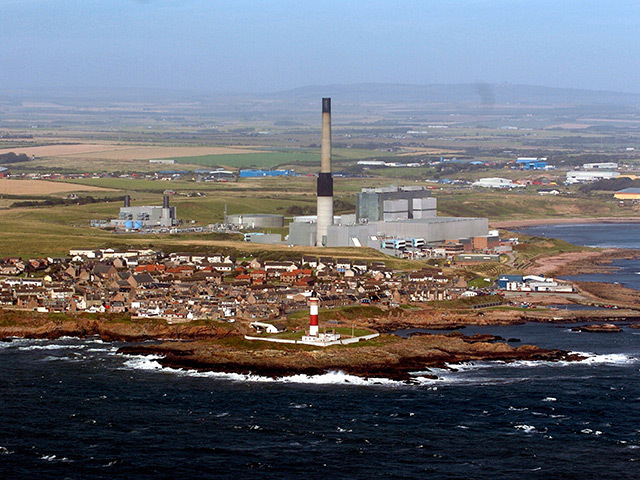 The UK Government is being urged to outline how it will support a world-leading north-east gas project after the energy secretary announced plans to phase out coal by 2025.
Amber Rudd has said polluting coal-fired power stations will be closed over the next 10 years in favour of cleaner gas plants.
The step made the UK the first major country to commit to ending use of the fossil fuel and was announced in the run-up to crucial UN climate change talks in Paris later this month.
SNP MP Roger Mullin pushed for more detail in the Commons yesterday on how the Tories would support the proposed Peterhead carbon capture and storage (CCS) project.
It remains in the running for funding from the government's £1billion CCS commercialisation programme.
Having received planning permission in September, final investment decisions on the joint Shell and SSE venture – which would be the world's first full-scale gas CCS project – are due early next year.
Energy Minister Andrea Leadsom told Mr Mullin the proposal was with the chancellor and that his decision could be expected in next week's spending review.
Outside the chamber, the SNP's treasury spokesman said support would be essential, given the new energy strategy's reliance on gas-fired generation.
The Kirkcaldy and Cowdenbeath MP also hailed carbon capture as the "answer to cleaning-up" coal as well as gas.
Labour MP Ian Lavery, former president of the National Union of Mineworkers, pressed the minister on this angle during energy and climate change questions.
He asked: "Instead of announcing the closure of the coal-fired power stations, would it not have been eminently sensible to come forward with a serious attempt at carbon capture and storage, which would enable us to burn the fossil fuels, coal and shale gas with near-zero emissions, providing secure, affordable energy for generations to come?"
But Mrs Leadsom said the UK coal fleet was "extremely old", adding: "All of those coal plants are due to come off in the next few years.
"We would not want to be building new coal-fired power stations now when there is the lower-carbon alternative of gas and the whole prospect of a clean low-carbon future."
Labour veteran Dennis Skinner called it a "scandal" that the government imported 40 million tonnes of coal a year "from countries we do not even trust" while getting rid of mining jobs.
Ms Rudd insisted it was not right for coal to have a long-term future in the UK.
Recommended for you
X

In case you missed them, Energy Voice's Friday Five