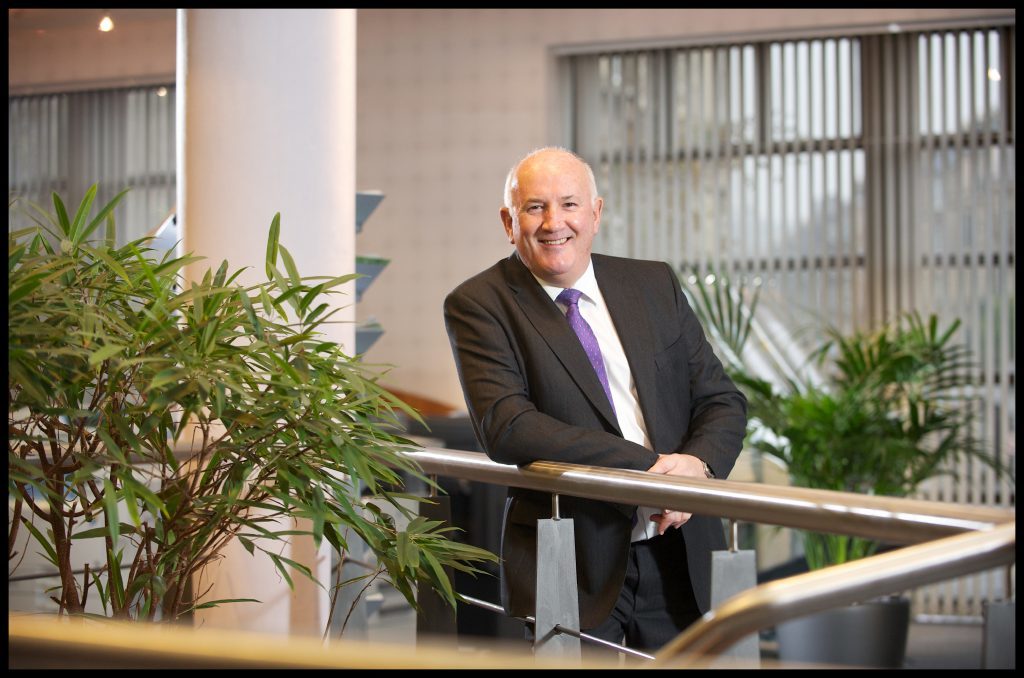 If Scottish businesses are the engine room of the nation's economy, the office equipment supporting them must be kept in tip-top condition.
No one knows that better than Tom Flockhart, founder and managing director of Capital Document Solutions, the market-leading supplier of photocopiers, printers, scanners and multi-function devices.
Mr Flockhart launched Capital Copiers in 1979, supplying photocopiers and typewriters from a small office in Edinburgh. The firm moved to its current headquarters, in McDonald Road, Edinburgh, in 1988.
A Glasgow branch opened in 1992 and expansion to Grampian House in Virginia Street, Aberdeen, came in 2006.
Three years later, the company – by then operating as Capital Document Solutions following a name change in 2000 to reflect new services – acquired Granite City-based West End Business Systems.
A further acquisition in 2013 of Inverness based Highland Office Equipment , followed by branches in Dundee and Shetland increased Capital's portfolio and helped to establish the company as a Scotland-wide supplier.
It now employs more than 200 people, all dedicated to serving the firm's Scottish clients.
Capital has also notched up many years of installation and servicing experience in the North Sea oil and gas industry.
From its bases in Aberdeen, Inverness and Shetland, the firm services and supports devices on offshore assets and vessels operated by many of the world's leading energy companies.
Mr Flockhart has first hand experience of the offshore sector, having once worked in the north-east as a copier salesman for multinational, diversified company 3M.
He said: "They kept asking me to take on a new challenge, so I moved to Aberdeen in 1976 and started selling their copiers there.
"The oil and gas industry had a big impact on me – it was a rollercoaster experience.
"If companies said they wanted a copier tomorrow, I could be going offshore on a helicopter the next day".
While the oil and gas industry is currently going through tough times, firms are no less reliant on their office equipment.
Capital has an enviable reputation for helping customers choose the most suitable devices and providing the right support.
Partnerships with the world's leading office equipment brands, including Ricoh, HP, Konica Minolta, Fujitsu and Laserfiche, make sure customers have access to the latest technology.
Clients are also shown how they can work smarter, which helps them to reduce their costs and environmental impact.
Capital offer a wide range of equipment and support, while its new managed print service is proving very popular as senior managers try to reduce their budgets and do more with less.
The modern-day workplace is, of course, far removed from the kind of offices Capital would have typically dealt with in its earliest days.
Document solutions have become more complex and part of the IT infrastructure. Businesses need to be confident their supplier has the necessary skills and expertise to make sure it remains productive.
Mr Flockhart said: "We sell the best products and software and also give sound, professional and – this last bit is very important for me – ethical advice.
"It is our job to lead the customer to whatever is best for them, having fully understood what their requirements are, and never let them down. That is the mantra of our busi-ness.
"Our clients understand that we are here to provide them with a full solution service."
Another huge factor in Capital becoming the dominant player in the Scottish office equipment market – and remaining so – is its ability to keep up-to-date with all the latest technology.
Sophisticated print management software can not only monitor and control a multitude of devices, it can end up saving businesses a lot of money too.
Keeping tabs on multifunctional devices (MFDs), copiers, and their usage helps firms to manage these resources much more efficiently, reducing or eliminating unnecessary printing and realising potentially substantial financial and environmental benefits.
"One of the major changes we have seen in the market over the past nine years or so is in the printing software we can now put into clients' networks," Mr Flockhart said, adding: "It gives them complete control and visibility – rather like vehicle fleet control".
Capital's founder describes himself as the "Jimmy Milne (chairman and managing director of Aberdeen-based Balmoral Group) of the copier world" in terms of his eternal passion for and commitment to the industry.
He was an apprentice mechanical engineer before he embarked on his career in sales, leaving 3M to set up his own business, Capital, because the company was "not moving fast enough with the technology".
Nearly 40 years later, Capital can count the likes of the Scottish Parliament, MSP offices around the country, the University of the Highlands and Islands, Historic Scotland, the National Library of Scotland and Skills Development Scotland among its customer base.
Clients range from large public sector organisations to corporates and the SME sector.
The £23.5million a year turnover business has worked throughout Scotland and the Outer Hebrides as far afield as St Kilda.
As well as supplying most of the major players in North Sea oil and gas, customers across the north and north-east range from housebuilder Tulloch Homes and textile firm Johnstons of Elgin to whisky-maker Gordon and MacPhail.
Capital's boss is content to leave expansion at the Scottish border as any attempt to push further south would "dilute the commitment, the passion and the resources that we have here in Scotland".
In any case, technological advances are likely to keep the company's salesforce on its toes.
"Devices will become more integrated," Mr Flockhart said, adding: "We'll see a lot more mobile printing as people travel around more or work from home, and a move from hard copy data into more digital storage."
Recommended for you

UK's largest fishing port looks to carbon capture for its next big catch