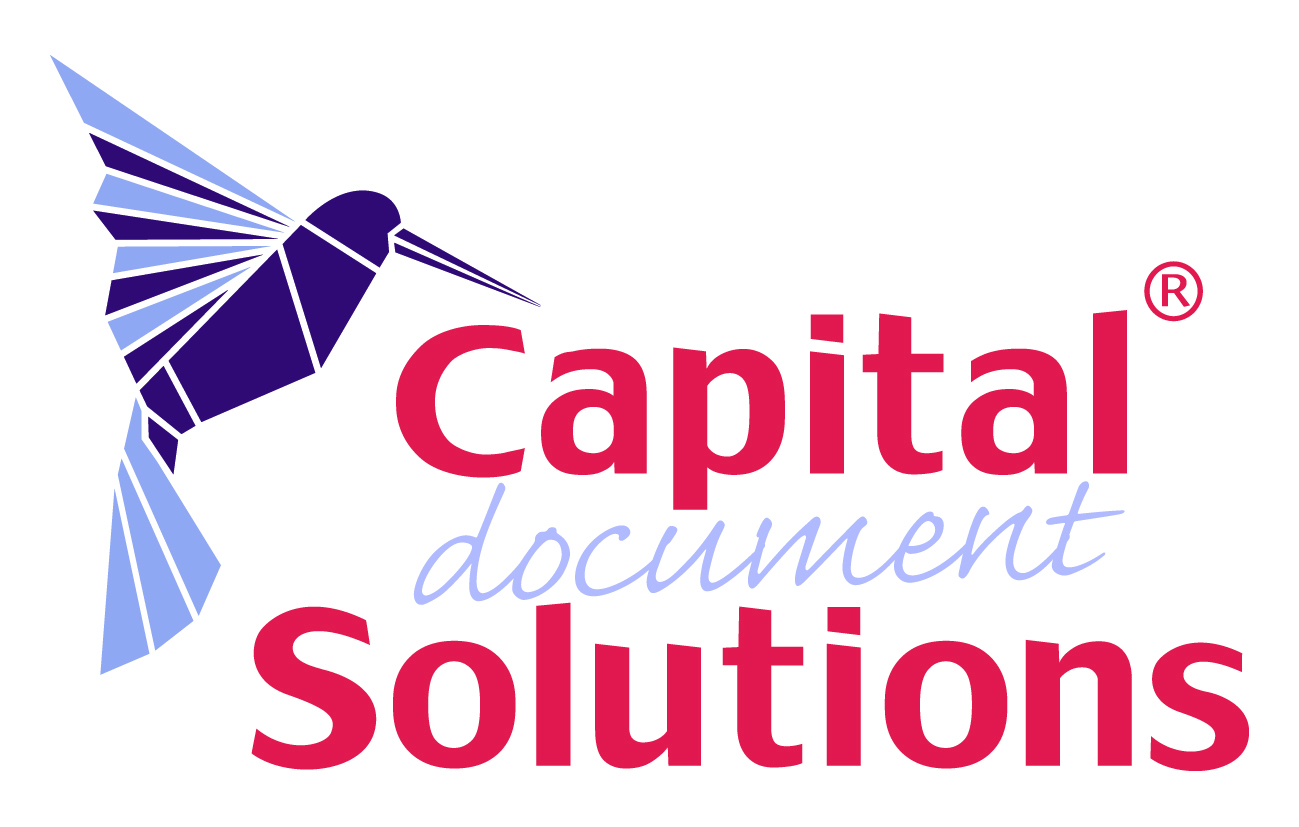 Printing or copying a document is just a case of pressing a button and waiting for the paper to emerge isn't it?
Well yes and no, because the simple end point of the process for delivering said document to the, hopefully, satisfied customer relies on some incredibly sophisticated technology, back-up support and know-how to make sure it all works as it should.
This is why many of Scotland's workplaces depend on the expertise of office equipment specialist Capital Document Solutions, which has branches in Edinburgh, Glasgow, Dundee, Aberdeen and Inverness.
Capital's operations cover not just Scotland and the Isles, they also extend into the North Sea and energy industries.
The nation's oil and gas industry would be in serious danger of grinding to a halt if all the print and copy devices on offshore installations stopped working – and Capital is one of the biggest players in this market.
It has been in this particular marketplace more than 30 years and its team are passionate about giving clients sound, ethical business advice coupled with exceptional local service and support.
Capital is also the only document solutions firm in Scotland to have an advanced registration with Achilles FPAL, a supplier management database used by operators and service contractors in the UK and Dutch offshore energy industries.
FPAL is the key tool used by offshore industry service buyers to identify and select current and also potential suppliers when awarding contracts or purchase orders.
No surprise then that Capital's office in Aberdeen, Europe's oil and gas capital, is such an important part of the firm's overall business.
The Granite City operation accounts for around 22% of total turnover, which is currently running at about £23.5million a year.
Capital founder and managing director Tom Flockhart gained first-hand experience of the needs of the offshore sector during a stint in the north-east in the 1970s.
"I still have many close friends up there," said Mr Flockhart, who is fiercely proud of his Aberdeen connections and the investment his firm has made in its Grampian House, Virginia Street showroom in the city.
The past couple of years have been challenging amid the oil and gas downturn, but Capital continues to grow its team in the north-east and maintain its unrivalled offshore capability.
"We hpave six qualified and fully certified offshore engineers providing services in the North Sea," Mr Flockhart said, adding the firm's
high scores in the FPAL scheme's audit system put it head and shoulders above any competitors.
The company is currently looking after nearly 260 machines on platforms and supply vessels offshore, for customers including BP, Marathon Oil, Bibby Offshore, CNR International, Wood Group, Fairfield Energy, Bluewater and Fugro.
Regular visitors to the Aberdeen branch will have noticed some major changes as part of Capital's efforts to stay ahead of the pack.
Mr Flockhart said: "We have just revamped the showroom with new lighting and furniture, and raised the profile externally.
"We've also just taken on a new sales trainee and got one of our former salespeople back, and we're looking to recruit more staff in Aberdeen."
In addition, the firm's workshop and warehouse facilities in Aberdeen have been upgraded.
The Granite City operation is geared up for quick turnaround times, with "grab bags" of equipment parts at the ready for sudden service calls offshore.
Capital's north-east investment is primarily aimed at making sure the firm is well-equipped and ready for an eventual return to better times in the North Sea oil and gas industry, and the local economy generally.
Companies wanting to check out the latest production printing technology on the market, or just get some expert advice, can do so at Capital's stand at the Ultimate Business Show at Aberdeen Exhibition and Conference Centre – part of North East Business Week – on Wednesday April 26.
Mr Flockhart founded Capital in 1979, supplying photocopiers and typewriters from a small office in Edinburgh.
The firm moved to its current headquarters, in McDonald Road, Edinburgh, in 1988.
A Glasgow branch opened in 1992 and expansion to Grampian House in Virginia Street, Aberdeen, came in 2006.
Three years later, the firm acquired Granite City-based West End Business Systems.
A further acquisition in 2013 of Inverness based Highland Office Equipment , followed by branches in Dundee and Shetland increased Capital's portfolio and helped to establish the company as a Scotland-wide supplier.
It now has a workforce of more than 200 people, serving the office equipment needs of all kinds of clients north of the border.
Mr Flockhart said Capital's expansion to become the dominant player in its market in Scotland was driven by a strategy of "slowly and consistently growing the business in a well-structured manner".
He added: "We've grown from nothing to turnover of £23million-£24million and the business now has five branches supporting customers spanning the whole of Scotland.
"We've gone from small early beginnings supporting SME (small and medium-sized enterprises) around Edinburgh and the Lothians to a business operating in every sector across Scotland.
"This includes work in the public sector, with local authorities, higher education and so on.
"This all shows how much we are able to embrace and deal with any scale of requirement, and from any type of organisation."
Capital boasts an impressive track record of working with customers to understand their precise needs, and then supplying exactly the right technology and after-sales support.
Devices range from relatively simple desktop machines to the latest high-tech multi-function devices capable of churning out more than a million documents a month.
Recommended for you
X

John McCain casts doubt on missile failure cyber attack speculation