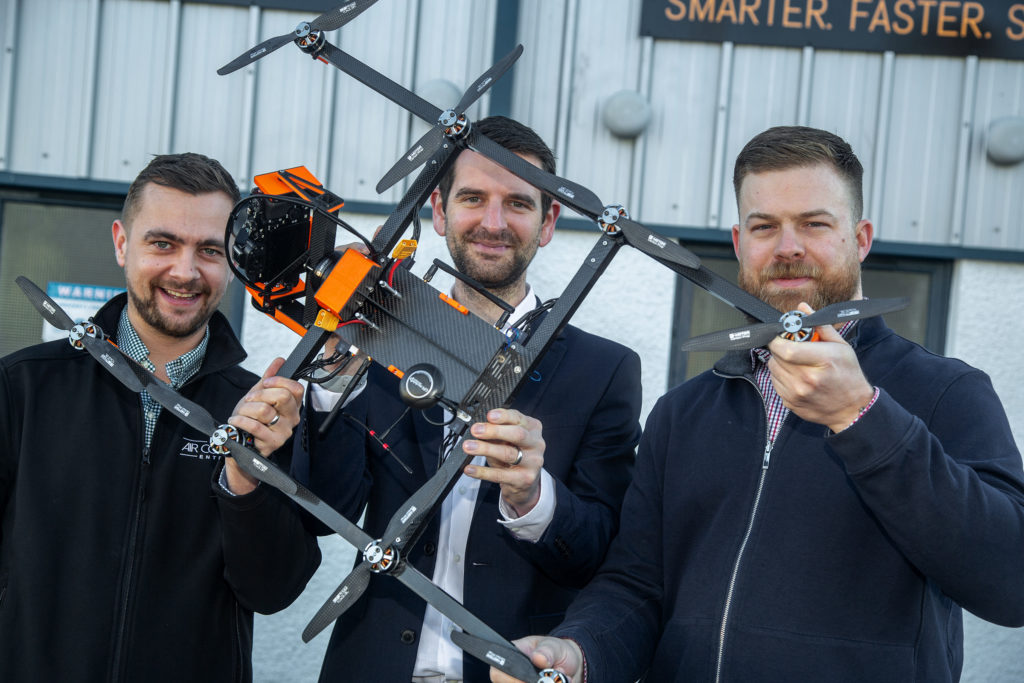 At AAB we are experienced in advising management teams, corporate clients and private shareholders on how to raise appropriate funding aligned to their business needs, whether it be for organic or acquisitive growth, working capital purposes, or an equity investment to unlock the value held by existing shareholders.
We have long-standing relationships with a number of banks, mezzanine finance providers and private equity investors.
We have experienced a significant increase in fundraising transactions throughout 2018, including a deal which secured Aberdeen-based unmanned aerial vehicles (UAV) inspection company Air Control Entech (ACE) a significant investment to support the future growth of the company.
Brian McMurray and Michael Edwards, of AAB's corporate finance team, worked with Kieran Hope and the team at ACE to deliver fundraising advice, introduce potential investors and ultimately secure the desired investment.
The investment will be used to increase the company's fleet of UAVs to meet customer demand as well as enhancing manufacturing capabilities at the newly refurbished premises located in Bridge of Don.
Brian McMurray, head of equity finance, commented: "We are delighted to have secured the investment needed to accelerate the growth of ACE. Having worked closely with Kieran and his team during this process, we look forward to continuing the relationship and supporting ACE in becoming a leading Scottish UAV business, servicing clients worldwide."
Kieran added: "AAB's advice and assistance for our first EIS round was critical in securing the relationships and the investment we needed. This investment will enable ACE to continue to scale quickly, and we're looking forward to continuing our relationship with AAB."
Brian McMurray, Head of Equity Finance at Anderson Anderson & Brown
Recommended for you
X

Saudi leadership of OPEC shaky after Qatar's surprise exit