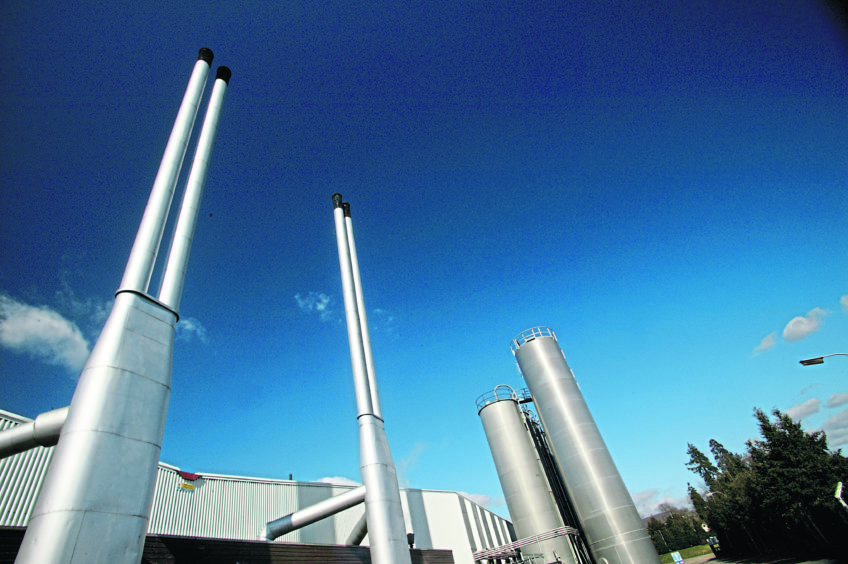 Angus is open for business with successful international, national and local businesses choosing to invest in the region, providing a strong and exciting economy, supported by a skilled, flexible and motivated workforce with an envious quality of life.
Angus offers business an excellent selection of competitively-priced property and land, adjacent to high profile companies such as GSK, Baker Hughes GE, Journeycall, Petrofac, Hydrus, NOV and AG Barr, who continue to invest in the region.
Recent private sector investment in Montrose of over £100 million creating in excess of 200 jobs, a tourism sector worth more than £220m to the local economy and the Tay Cities Deal bringing more than
£1bn of investment and thousands of new jobs into the Tay area shows a vibrant economy with the appetite to grow.
Angus Council's Business Angus team wants to help businesses invest by delivering a comprehensive solution for their investment requirements, through a dedicated and enthusiastic team, in a way which is responsive to the investors' needs.
Energy sector businesses find Angus a cost-effective choice, with a strong manufacturing base, access to the internationally-connected port at Montrose and the availability of skilled staff.
The Business Angus team can provide tailored recruitment drives and selection for both local and inward investment businesses, funding, skills training, sector specific support, access to industry sector groups and networks.
A current focus for growth is the Orchardbank Business Park, which has been developed on the outskirts of Forfar by Angus Council in partnership with The Muir Group.
There are a range of plots available for sale and it is still possible to secure a site with frontage on to the A90. Plots from about 0.5 acres and upwards have been configured to allow maximum flexibility, to ensure that most development size requirements can be met by either combining or splitting plots.
Recent transactions include the sale of a hotel site to Marstons and a petrol station, drive-through coffee shop and store to Eurogarages.
Orchardbank Business Park offers lower property and land costs than surrounding areas and provides access to low-cost superfast broadband, meaning that businesses are able to get more for their money.
Angus Council's Business Angus team works closely with investors to find the property or land which meets their needs.
Attractive for development due to its strategic location adjacent to the A90 dual carriageway with access via the Glamis junction, it gives excellent access from all directions for cars and heavy vehicles.
The site is highly visible from the A90 and more than 20,000 vehicles per day pass the location, which is only 15 minutes by car from Dundee and only 45 minutes from Aberdeen. A population in excess of 600,000 lives within a 45-minute drive.
Angus has a rich heritage, a stunning landscape and strong sense of community.
People enjoy living in Angus with its leisure activities, high standards of education, low crime rates, lower cost of housing and a mouth-watering larder of local produce on their doorstep.
For more information and further investment opportunities contact the Business Angus team on 01307 491905 or by email at invest@angus.gov.uk