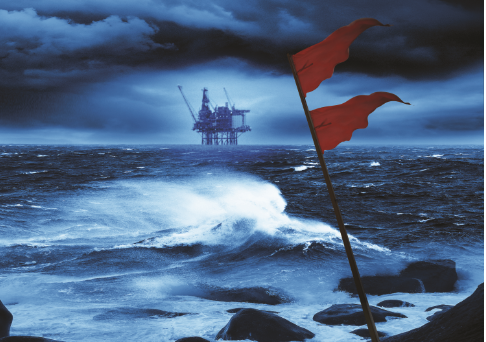 A global travel risk policy is a legal requirement as part of duty of care. But when companies are operating in up to 50 countries, a worldwide policy may leave employees exposed, according to energy sector travel and logistics specialist, Wings Travel Management, in their White Paper 'Travel Risk Management in a Changing World'.
"People automatically think of places like Libya or Yemen when you say risk, but for travellers entering emerging markets, it is important to do due diligence, because what may be seen as OK can quickly turn into something threatening," says Tony Sofianos, CEO, Wings Travel Management.
A good example is Mozambique, where new energy reserves have attracted more than just oil workers looking for contracts, but the country is not used to such an influx of people. Countries emerging from conflict such as Sudan, Sri Lanka, Angola and Rwanda come into the same bracket, highlighting the link between peace and economic development, but bringing risk into the equation too.
What is the role of your travel management company in helping companies manage risk? According to Tony Sofianos, travel risk management is delivered by data and that is primarily managed by a travel management company.
He explains: "In challenging markets like South America, travel risk management and data are only as strong as your weakest link and if your travel provider's partner agency is still using Excel, then how do you manage travel risk when you need information on demand? Any organisation that is operating in countries where travel cannot be undertaken smoothly, should be looking for a travel management company with a central database as this allows reporting and tracking in real time. At any given time, we know where our clients' travellers are and because of our access to this on-demand, reliable data, emergency situations can be managed quickly."
Headquartered in London, Wings is the only independent travel management company to own and manage all its operations around the globe. This means all Wings staff worldwide operate off the same technology platform and centralised database, which ensures clients receive consistency of service globally, reliable on-demand data, follow-the-sun servicing solutions, and critical safety support in each market.
Wings recently expanded its global footprint further by launching a wholly owned operation in Egypt to meet the need for servicing clients expanding into this market. This means Wings now has 20 wholly owned regional operations in key oil and gas markets around the globe, including Angola, Brazil, Middle East, Mozambique, Nigeria, Norway, Saudi Arabia, Singapore, South Africa, UK and USA. Additionally, Wings has opened a shared service centre in Cyprus to support the company's operations in Europe and the Middle East.
Sofianos commented: "This year has been one of exciting growth and development for our business now that recovery in the energy sector is well underway. However, the fact that we own and manage all our operations has also been a key driver in us winning significant new global contracts. We are on track to experience 40 per cent energy sector growth of up to US$100M, after already winning over US$ 50M in new multinational clients this year."
New business includes the regional appointment in the Middle East and North Africa to one of the world's largest providers of drilling, pipeline and construction products and services with a contract value of approximately US$30M per annum.  In addition, Wings has secured the global appointment to provide travel and logistics services to one of the world's largest oil and gas drilling contractors in the USA, Canada, Mexico and South America. The contract will expand to include the Middle East in the coming months, meaning the total value will be in excess of $30M.
Wings has also seen positive growth in Scotland, winning new Aberdeen-based clients with a total annual business travel spend in the region of £500K. This includes Subsea Engineering & Technical Services, Iocean Solutions, and PTC.
To read Wings' White Paper 'Travel Risk Management in a Changing World' visit www.wings.travel
@WingsTravelMgmt
Recommended for you
X

Denholm specialist solutions pay off