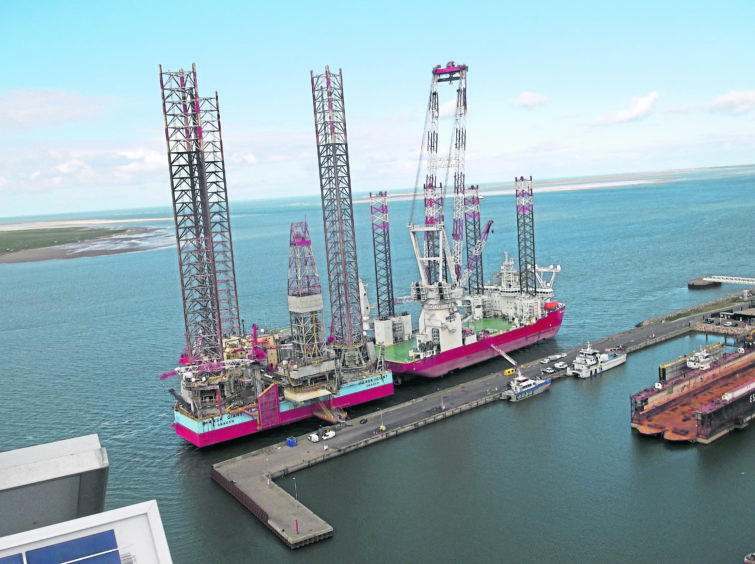 Texo Group has started the year with a new focus and a number of key projects being delivered for clients in the energy industry.
The group comprises the following core divisions: Engineering, accommodation, fabrication, DSI, integrity+ and resources.
Together, these make an unparalleled integrated engineering services business which serves clients across industries including oil and gas, renewables, decommissioning and infrastructure.
Under the leadership of group managing director Chris Smith, Texo Group is on track to meet ambitious growth targets.
Live projects include fabrication of the world's most powerful tidal turbine, the O2 2MW, developed by Scottish technology developer Orbital Marine Power.
Due for launch later this year from Texo Fabrication's quayside facilities in Dundee Harbour, it will produce low-carbon electricity from tidal currents for more than 1,500 homes.
Smith said: "This is a hugely exciting project that will revolutionise the renewable energy industry.
"It's a game changer for Scottish engineering and really showcases the capabilities that can be delivered by Texo Fabrication.
"We are excited to play such an important part in what we believe will be a key technology supporting the UK's energy transition."
Texo Integrity+ has been working with clients across the North Sea.
It focuses on the delivery of best-in-class inspection, access, construction and coatings (IACC) services on vessels and other industrial facilities operating in harsh environments and where safety is critical.
Recently, Texo Integrity+ was commissioned to carry out an intermediate survey of the Swire Blue Ocean Pacific Osprey Turbine Installation vessel while at the quayside in Esbjerg.
Phillip MacDonald, managing director of Texo Integrity+, said: "We were thrilled that our safety performance, efficiency and professional execution of the scope was recognised by our client and their high-scoring feedback is testament to that.
"The team assembled for this project has been second-to-none and my thanks goes to each and every one of them."
Smith added: "I am delighted to have taken the lead of a company that is really going places.
"We have put together a strong team that together represent decades of experience which for a company as young as Texo Group is ideal.
"Since Texo was founded less than two years ago, it is now in a great position to continue the further development of our fast-growing service divisions.
"We are on track to achieve our ambitious growth targets and we have implemented a corporate structure that will further enable these plans."