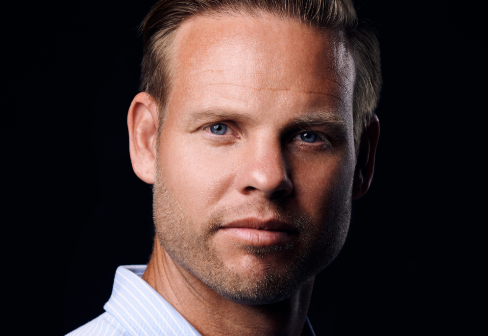 Last summer, we announced that ASCO had been awarded a substantial grant from the Norwegian Coastal Authority in order to support a state-of-the-art digitalisation project that would increase efficiency at our Norwegian base in Tananger, through electronic data capture.
Operating offshore assets requires fast and efficient logistics chains where speed, quality, cost and information flow are all essential for success – particularly in a volatile and highly competitive marketplace. A platform which connects all parties in the supply chain by breaking up the more traditional silo mentality and encouraging collaboration via real time information, is exactly what ASCO has been focusing on.
Pilots of this scheme are due to start this month, making this a timely opportunity to share with you the developments of the past year that have created a logistics system unlike anything else within the offshore energy industry.
I believe it's fair to say that, as a whole, our industry lags a little behind other sectors when it comes to streamlined end-to-end logistic visibility and materials management in real time. Most readers will be familiar with a highly manual, labour-intensive and paper-based process, which provides little in the way of transparency for supply chain and operator communities alike.
As experts in offshore energy materials and logistics management, ASCO has already made significant headway in this respect, taking inspiration from the retail sector to develop the iLMS Track and Trace which provides full end-to-end track and trace capabilities for operations, maintenance and production. This has transformed materials management, and our digitalisation project will take cargo logistics to a whole new level. We believe that this is genuinely trailblazing; something which is reflected by the waiting list of interested parties keen to take part in our pilot scheme.
What's more, we've drawn inspiration from a raft of names and industries that are synonymous with smart logistical delivery. Taking a leaf out of Uber's book, we have studied its car booking/allocation system to help us maximise the use of forklifts, whilst the airline industry's bag tagging processes have informed our logistics development. Another familiar name, IKEA, has provided us with valuable information regarding warehousing systems. We've also incorporated elements of Amazon's logistics set up, Google's image recognition technology and the room allocation systems employed across the global hotel industry. All these elements have been brought together to help build a transformative offshore logistics management platform, whilst providing an example of cross-sector learning at its best.
Impressive. But within the confines of this column, how do we explain what this actually means for the wider oil and gas industry? What has led us to create such a ground-breaking system? And what makes ASCO best qualified to do so?
Firstly, our innovation team is 100% focused on creating exactly that – innovation through step change processes, systems and technology. They are not about the quick fixes; rather, they're about root cause analysis of a problem – solving it from the bottom up and always with end user accessibility in mind. This is where the real skill comes in.
With vendors, transport providers, vessel operators, oil and gas operators and owners to consider, the offshore logistics landscape is complex. Any digital system that manages this landscape is, by necessity, equally as complex – and ASCO's is a highly sophisticated platform, which provides full transparency of the entire logistics process. And yet, we've translated this into a simple-to-use, real time dashboard-centric system, which has been informed by customer insight in order to make it as intuitive as possible.
Driven by a lean mindset which reflects the ASCO ethos, digitalisation gives the people the time to focus on what matters, and lets the technology undertake the unnecessarily repetitive elements of logistics and material management. But let us be clear; this system is not about reducing manpower, it's about using digital technology to create new business models and highly efficient use of time. An automated, real-time system, we're removing the manual repetition, giving a clear view of the entire logistics process and also identifying potential hazards.
In other words, ASCO is set to revolutionise logistics and material management by making vast amounts of complex, inconsistent information straightforward and highly accessible. By capturing the salient electronic data in the background and "eliminating the noise", our technology is supporting the humans in our industry – empowering them to get on with what they do best and with safety, efficiency and environmental benefits always at the top of our agenda.
Recommended for you

Interview: New CEO at Wood Ken Gilmartin feels like he's 'coming home'