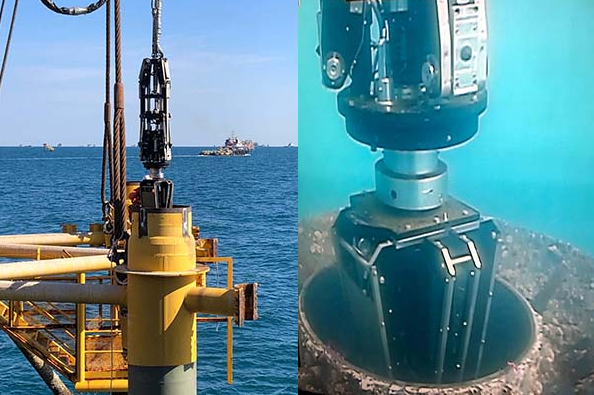 The universal "pause" brought on by Covid-19 has been overridden by the realisation that this pandemic and its repercussions are challenges we have to deal with and adapt to if we are to survive and thrive.
It's difficult to predict what Covid-19 will mean for decommissioning. Opinions are both varied and changing – will it accelerate or defer activity in this space?
It's certainly not as black and white as revisiting sector reactions to the oil prices challenges of recent years. While analysts note that decommissioning did not surge in activity in reaction to the 2015 crash, this is a very different world to that of only five years ago. The interceding years have witnessed the initiation of complex decommissioning programmes involving significant investment. Referring to the wider oil and gas market, EY suggested last month that "what's likely to occur in the market is an acceleration of what was probably going to happen anyway."
As an industry, this isn't our first rodeo, and there is no need for me to list the tumultuous challenges we've collectively faced here. While my crystal ball is as foggy as the next person's right now, what I can do is share how the resilience we've worked hard to build at JFO in recent years is delivering and why there are reasons to be optimistic.
JFO has adapted to the multiple challenges of the last five years, allowing us to develop and deliver real solutions to the problems facing our customer base and to successfully bid for new work globally, particularly in decommissioning. By prioritising the resilience of our business through the sustained development of an incredibly experienced team, investment in innovative technical solutions and targeted internationalisation, we are continuing to deliver and enhance the time and cost efficiencies that positively impact our client's projects.
It's hard to express my pride in the JFO team, which despite the restrictions, uncertainty and the shifting regulatory jurisdictions imposed by Covid-19, has bid for, undertaken and successfully delivered on some of our most exciting projects to date, including:
• Delivering a 60% reduction in overall cutting time and consistent early project completion on a series of Saudi-based jacket removals. Achieved using our innovative cutting solutions on this wider and ongoing decommissioning project on one of the world's largest oil fields.
• Enabling our client, Sapura Energy, to achieve project completion three weeks early as part of Chevron Thailand's innovative country-first rigs-to-reef project. Overcoming several project obstacles, deploying from our regional base in Malaysia; our team managed simultaneous operations, the deployment of multiple external cutting tools and multi-skilled personnel, ensuring the jackets are now in place at the new reef site ahead of schedule.
• Securing and delivering a well severance scope for Rever Offshore in the southern North Sea – adding breadth and depth to our valued existing relationship founded on our successful, efficient delivery of decommissioning work for this client over several years.
• Optimising a timing window for our client, Sapura Energy; enabling the cut of a jacket skirt pile. Deploying from our regional base in Malaysia, we delivered a detailed methodological diver tooling procedure to maximise uptime. By utilising innovative technical solutions (including faster cutting tools and advanced subsea camera systems), not only did our client optimise this window, but saved on expensive vessel time too.
Check out more case studies of JFO's work here
Decommissioning is a regulator, contractual and increasingly moral necessity. Here in north-east Scotland we are leading the world in experience, skill sets and innovation in this space and that's exciting. Build in accessibility of vessels and their low cost at the time of writing, mergers and acquisitions, energy transition and the wider environmental movement, there are multiple drivers for decommissioning.
Of course, while we await the most recent figures due this month, we can't overlook that before the onset of Covid, decommissioning was anticipated to account for a global spend of £67 billion over the next decade.
I, like you, will be watching with interest and optimism.
Recommended for you

Aberdeen energy capital status 'at risk' amid plunge in North Sea confidence